Team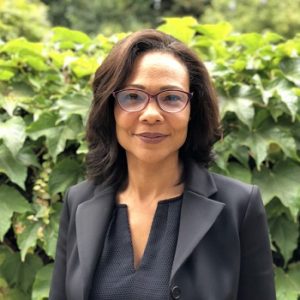 Anika Warren
Chief Organizational Effectiveness and Talent Development Officer
Anika is responsible for driving organizational effectiveness to maximize impact on DRK's portfolio and optimize team performance, productivity and culture. She also provides principal support for talent recruitment and development. Together with DRK colleagues, Anika will develop and sustain board sourcing and engagement programs for portfolio organizations and DRK alumni, build a more diversified pipelines of portfolio organizations, donor partners and talent, identify organizational effectiveness opportunities, implement proven best practices, and support strategic directions of portfolio organizations.
Before joining Draper Richards Kaplan Foundation, Anika was Founding President and CEO of the Warren Group LLC (established in 2011), providing strategic consulting, executive coaching, career counseling, and psychological services to corporations, universities, nonprofits, and individuals domestically and internationally. From 2013 through 2017, Dr. Warren served as Senior Associate Vice President of Foundation and Corporate Relations in the Office of Institutional Advancement at Drexel University. In that position, she led Drexel's philanthropic fundraising and strategic engagement with foundations and corporations – co-raising nearly $100 million for FCR and over $400 million for OIA by working closely with Drexel's president, senior leaders, deans and other academic administrators, faculty, executive directors of centers and research institutions, and external stakeholders.
Prior to working at Drexel, Anika functioned as a Senior Director of Research and Global Member Services at Catalyst Inc., the leading global non-profit organization focused on gender diversity and workplace inclusion. During her nearly eight years at Catalyst, she was responsible for leading path-breaking research and consulting projects in diversity and inclusion, healthcare, academic medicine, women of color in law, global talent management, and strategic career development in North America, Europe, and Asia.
She served as graduate-level faculty in the Department of Counseling and Clinical Psychology at Teachers College, Columbia University for six years. As a mental health professional, Dr. Warren has worked with hundreds of patients with a broad range of issues and diagnoses. Her investment banking, finance, and for-profit business experience includes positions with Charles Schwab and Gap, Inc., and strategic consulting to senior executives at hedge funds, private equity firms, and multinational corporations including but not limited to Baxter, McKinsey, Goldman Sachs, UBS, PepsiCo, Verizon, Citi, JPMorgan, and Moody's.
Anika has published book chapters, articles, and clinical training videos and served as a board member for non-profits. External to DRK, Anika currently serves on the board of Richard Allen Preparatory Charter School in Philadelphia, PA and as an expert panelist and reviewer of corporate for Healthcare Business Women's Association's (HBA) annual Award. HBA is a global nonprofit organization committed to the advance and impact women in the business of healthcare.
Anika has a B.B.A. in Finance from Howard University; an M.A. and an M.Ed. in Psychological Counseling from Columbia University, specializing in organizational, school, and multicultural psychology; and a Ph.D. in Counseling Psychology from Boston College.