Team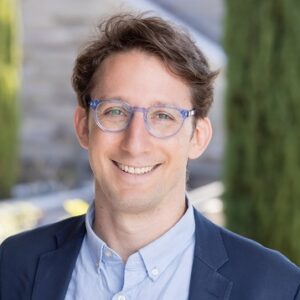 Oliver Rothschild
Managing Director
As a Managing Director of the Foundation, Dr. Oliver Rothschild plays a lead role in sourcing new investments and working with the leadership of those organizations as an operating partner and board member as they grow to build capacity and to achieve their maximum impact. As a member of the Foundation's senior leadership team, Oliver also helps to execute the Foundation's strategy and goals and contributes to its thought leadership and external outreach.
Trained as a medical doctor, Oliver has served as a leader, entrepreneur, and strategist in the healthcare and education spaces. Oliver came to DRK from Gates Ventures, the private office of Mr. Bill Gates, where he served as Director of Health and Life Sciences. In this role, he built a new team to shape strategy and investments for Mr. Gates and the Bill & Melinda Gates Foundation, and advise donors and governments on health policy.
Prior to Gates Ventures, he held a range of leadership roles in the health sector, working as Deputy Director of Partners in Health-Rwanda under Dr. Paul Farmer, and leading analytics for the launch of Rwanda's first national pediatric HIV program with the Clinton Health Access Initiative. Domestically he served pharmaceutical and hospital clients as a consultant at McKinsey & Company and led a set of health reform initiatives as Chief of Staff for the State of Massachusetts's $13 Billion Medicaid program.
In the education space, he co-founded a number of innovative organizations across Africa, including Kepler University, Spire Education (acquired in 2017), and Nova Pioneer K-12 Schools, collectively serving thousands of students. He also served as an advisor to the Bill & Melinda Gates Foundation helping to shape their first global education strategy.
Oliver earned his BA in Computer Science from the University of Chicago and his MD from the Yale School of Medicine.