Team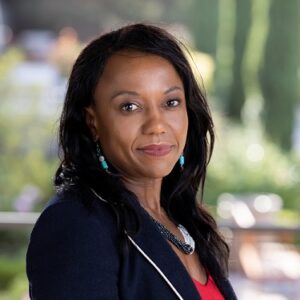 Kanini Mutooni
Managing Director
As a Managing Director of the Foundation, Kanini Mutooni plays a lead role in sourcing new investments and working with the leadership of those organizations, primarily in Europe, Africa, and India, as an operating partner and board member as they grow to build capacity and to achieve their maximum impact. As a member of the Foundation's senior leadership team, she also helps to execute the Foundation's strategy and goals and contributes to its thought leadership and external outreach. Kanini currently serves on the board of DRK grantees Baobab Circle, Brastorne Enterprises, Friendship Bench, Imagine Worldwide, Kwangu Kwako, People's Pension Trust, VIA Global Health, and Vula Mobile.
Kanini Mutooni continues to serve as the Managing Director of Europe, the Middle East, and Africa and was previously MD for Toniic, the global action network for impact investors. Prior to this, Kanini was the Director for Investment at the USAID-funded East Africa Trade and Investment Hub, a $65M, 8 country initiative to attract investment and increase trade in the East Africa region. Kanini is a UK Chartered Accountant with a record of exceptional leadership gained in East Africa, Europe, and the United States. She is currently Board Chair of The Global Innovation Fund, a $250M investment vehicle supported by the UK, US, Canadian, Australian and Swedish Governments. The fund focuses on investing a range of capital for innovations in emerging markets that impact those living on $5 a day and below with a focus on Food and Agriculture, Healthcare, clean energy, and Fintech.
Kanini has worked at the Board level in leadership positions at investment banks in London and the US, such as Bank of America-Merrill Lynch and Dresdner Kleinwort Benson. In 2014 she was recognized by the World Economic Forum as a Young Global Leader for her exceptional leadership in business, the health sector, and global entrepreneurship. She continues to provide strategic advisory support to a number of Africa focused impact funds such as the $100m African Agriculture SME Fund and the $30m AHL Venture Fund. She is a visiting lecturer at the University of Capetown's Bertha Center for Social Innovation.