Team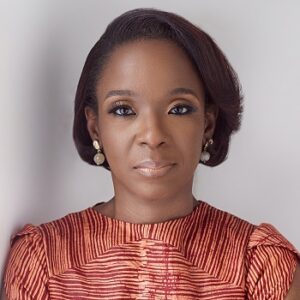 Mobola da-Silva
Africa-based Portfolio Advisor
As an Africa-based Portfolio Advisor, Mobola da-Silva is part of DRK's ecosystem of support for our early-stage portfolio organizations, providing critical relationships to sourcing and funding partners in Africa. Mobola supports DRK's portfolio companies and leadership teams to realize growth and create value, advising on areas such as expansion strategy and fundraising. She focuses on representing financial services, digital infrastructure, and housing sectors.
Over the course of her career, spanning several countries in Africa, the United Kingdom and the United States, Mobola has earned a diverse set of accomplishments in investing, management consulting, international development and corporate finance. Since March of 2002, she worked with investors to drive capital into the most attractive opportunities and placing funding in the hands of those best positioned to grow businesses at scale across emerging market economies as the Founder and Director at Magenta Skye Advisory in London.
Prior to this, Mobola was a Partner at the uMunthu Fund where she invested in inclusive, technology-enabled businesses providing access to essential goods and services for businesses and low to middle-income households in Africa. At Alitheia Capital, she channeled smart capital into key growth sectors and co-created a pioneering gender-focused fund to leverage the power of gender diversity for superior performance. She also developed innovative interventions in the renewable energy space, working with multinationals and international funders to catalyze investment in sustainable off-grid energy solutions.
Mobola is an active participant in the investment ecosystem and holds a number of non-executive board director and committee positions including the investment committee of the Africa Enterprise Challenge Fund, a development finance organization that promotes sustainable livelihoods in marginalized communities.
She holds an undergraduate degree from the University of Houston and an MBA from the University of Texas at Austin. She is also a London Business School Sloan Fellow with an MSc in Leadership and Strategy. Mobola is based out of London and Lagos, Nigeria.