About Us
DRK Foundation is a global venture philanthropy firm supporting early stage, high impact social enterprises. We believe that with early funding and rigorous support, exceptional leaders, tackling some of society's most complex problems, can make the world a better place.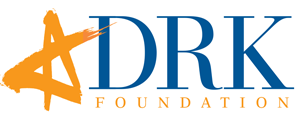 Borrowed from our venture capital legacy, we find, fund and support exceptional leaders with innovative and highly impactful ideas that have the potential to scale. We provide unrestricted capital, and, most importantly, we provide rigorous, ongoing support by joining the board of directors and partnering with the leader to help build capacity in the organization and scale their impact. Learn more about Our Model.
We invest in early-stage organizations and are often their first institutional investor, as well as their first "outside" board member. We invest in a wide variety of sectors:  our current portfolio includes organizations working both domestically and internationally, helping to provide critical access to healthcare, education, food security, social justice, water and sanitation, transparency and accountability, and shelter.
We are now looking forward to finding, funding, and supporting the next generation of impactful DRK portfolio organizations. We have expanded our footprint in the world with offices in Menlo Park, Boston, Dallas, The Hague, and Nairobi. With over 200 investments driving an aggregate impact of 274 million direct lives and more than 30 million indirect lives, we truly have over 300 million reasons to believe. Twenty years ago, the thought—let alone the reality—that our portfolio organizations could have this kind of impact in the world was unimaginable. Today it is a reality.