Team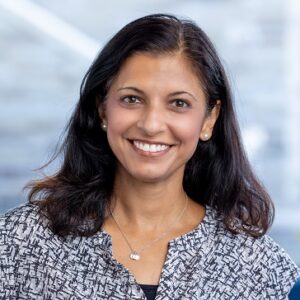 Zeryn Sarpangal
CFO and CAO and Member, Operating Committee
Zeryn is a member of DRK's Operating Committee, a leadership team that sets priorities, manages organizational culture, and develops strategies for the Foundation. Zeryn is responsible for DRK's financial management, people operations and organizational administration for the Foundation. She also provides advice and services related to finance and operations to the DRK portfolio.
Prior to joining DRK, Zeryn was the Chief Financial and People Officer at Code for America, a civic technology non-profit organization. She has also held various roles on the business side, including as Chief Financial Officer, at Achaogen, a public biopharmaceutical company focused on the unmet need of multi-drug resistant bacterial infections. Zeryn has prior experience as the Vice President of Finance & Operations at Identified (a predictive analytics human resources company, acquired by Workday), an engagement manager at McKinsey & Company (a global management consulting firm), and a healthcare investment banking analyst at Goldman, Sachs & Co (a global investment banking firm). She is also currently an independent board member for New/Mode, an advocacy and civic engagement platform.
Zeryn received a Masters of Business Administration with a certificate in Public Management from the Stanford Graduate School of Business. She also received a Bachelors of Arts in Economics and in Molecular & Cell Biology from the University of California, Berkeley. She has a passion for working with mission-driven organizations, especially those innovating for social good, as well as enabling high-performing and empathetic organizational cultures.