Team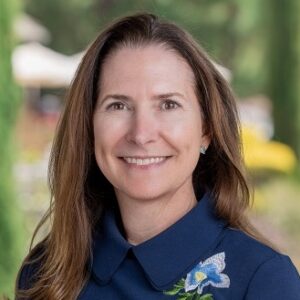 Lara Metcalf
Senior Managing Director and Member, Operating Committee
Lara is a member of DRK's Operating Committee, a leadership team that sets priorities, manages organizational culture, and develops strategies for the Foundation and serves as a Senior Managing Director of the Foundation, where she plays a lead role in sourcing new investments and working with the leadership of those organizations as an operating partner and board member as they grow to build capacity and to achieve their maximum impact. As a member of the Foundation's senior leadership team, she also helps to execute the Foundation's strategy and goals and contributes to its thought leadership and external outreach. Lara currently serves on the board of DRK grantees Boswell and Reboot Rx.
Lara brings with her more than thirty years of senior leadership experience at the forefront of traditional finance in impact investing, most recently as a Managing Director and Venture Partner at The Social Entrepreneurs' Fund, an early-stage impact venture capital fund investing in mission-driven companies focused on fintech, healthtech, and Future of Work for low to moderate income populations. Lara also served as Chief Financial Officer and Chief Operating Officer at The Engine, a deep-tech venture capital fund launched by Massachusetts Institute of Technology (MIT), that bridges the gap between scientific discovery and commercialization by investing in early stage breakthrough technologies across climate solutions, human health, and advanced systems.
Lara played a key role in building the Pay for Success field, a pioneering outcomes-focused public-private partnership finance approach at Social Finance where she led Social Investments as Managing Director. There she led projects deploying $80M in private capital to help evidence-based nonprofits scale their interventions in recidivism, maternal and child health, family stability, teen pregnancy and more.
Previously, Lara served from 2009-2013 as Chief Financial and Administrative Officer (CFAO) and Senior Associate Dean for Operations for Harvard University's John F. Kennedy School of Government, helping the institution recover from the financial crisis, increase student financial aid, and transform the campus. Lara started her career spending eighteen years on Wall Street in the fixed income markets, at Morgan Stanley, Goldman Sachs, and Credit Suisse where she was a Managing Director.
Today, Lara serves as guest lecturer on impact investing and startups for MIT, Harvard Business School, and the Harvard Kennedy School; on advisory boards at the Harvard iLab, MIT Solve Innovation Futures, Zeal Capital Partners, Colorful Capital, and Longfellow Investment Management; and volunteers as a judge for MassChallenge. She has been recognized as a 2020 "Kellogg Youn Impact Fellow" from the Kellogg Graduate School of Management at Northwestern University, Named "100 Women in Fintech" by 100 Women in Finance, and Authored an essay in the Federal Reserve Bank of San Francisco 2017 publication titled, "What Matters: Investing in Results to Build Strong, Vibrant Communities."
Lara received a Bachelor of Science in Finance from Boston College and an MBA from the Kellogg School of Management at Northwestern University. She recently completed her Corporate Directors Certificate at Harvard Business School.