Team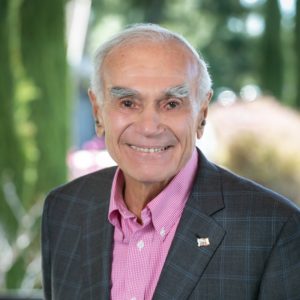 William H. Draper
Co-Chair, DRK Board
Having begun his venture capital career in 1959, William H. Draper III is one of America's first venture capitalists. Today, he is Managing Director of Draper Richards L.P and Draper International. He serves as the Co-Chairman of the Draper Richards Kaplan Foundation.  Mr. Draper is also author of the book, The Startup Game: Inside the Partnership between Venture Capitalists and Entrepreneurs.
In 1965, Mr. Draper founded Sutter Hill Ventures. From 1981 to 1986, he was President and Chairman of the Export-Import Bank of the United States. Thereafter, Mr. Draper was the head of the United Nations Development Program from 1986 to 1993 and oversaw nearly 10,000 international aid projects.
He is on the boards of the Freeman Spogli Institute for International Studies at Stanford University, World Affairs Council of Northern California, and the Harvard Business School California Research Center Advisory Board. He is a member of the Council on Foreign Relations and the President's Council on International Activities at Yale University.
Mr. Draper formerly served as the Chairman of the World Affairs Council of Northern California, Chairman of the Institute of International Education, Trustee of Yale University and as Chairman of the Board of the American Conservatory Theatre in San Francisco. He is a former Board member of the Atlantic Council, Hoover Institution, Population Action International, George Bush Library Foundation, the Advisory Council of the Stanford Graduate School of Business, the United Nations Association-USA, and the World Rehabilitation Fund in New York.
Mr. Draper received a Bachelor of Arts degree from Yale University in 1950 and an MBA, with distinction, from the Harvard Business School in 1954.