Team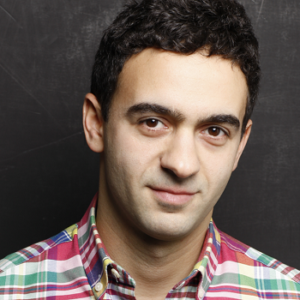 Jeremy Heimans
Strategic Advisory Board Member
Jeremy Heimans is an inaugural member of DRK's Strategic Advisory Board to provide critical insights and expertise on the challenges facing our global society today, and to help the DRK board and the senior management team align its efforts to support our portfolio entrepreneurs as they tackle some of the world's most complex problems.
Jeremy Heimans is the co-founder and CEO of Purpose, a global organization headquartered in New York that builds and supports movements for a more open, just, and habitable world. Purpose has advised organizations such as the Bill and Melinda Gates Foundation, Google and UNICEF. He is the co-founder of GetUp!, an Australian political organization with more members than all of Australia's political parties combined, and Avaaz, the world's largest online citizens' movement, now with nearly 50 million members worldwide. Heimans has been building movements since the age of 8 when, as a child activist in his native Australia, he ran media campaigns and lobbied leaders on issues like children's rights and nuclear non-proliferation. He is a recipient of the Ford Foundation's 75th anniversary Visionary Award for his work as a movement pioneer and he chaired the World Economic Forum's Global Agenda Council on Civic Participation.
Heimans has been named one of Fast Company's Most Creative People in Business, The Guardian has named him as one of the ten most influential voices on sustainability in the US, and The Monthly has observed that Heimans "might be the most influential Australian in the world". With Henry Timms, Jeremy is the co-author of the 2018 bestseller "New Power", a big idea that is changing the way movements catch fire and ideas spread in our highly connected world. The book was featured as the Big Idea in Harvard Business Review, as one of CNN's "ideas to change the world" and Jeremy's TED talk on the topic has been viewed more than 1.4 million times.
Heimans has been a keynote speaker at venues such as the World Economic Forum at Davos, TED, the Aspen Institute Ideas Festival, the RSA, Chatham House, the United Nations, Blair House, The Economist, Big Rethink, The Guardian Activate and Social Media Week.
Jeremy was educated at Harvard University and the University of Sydney and began his career with the strategy consultants McKinsey & Company. He lives in New York.