Team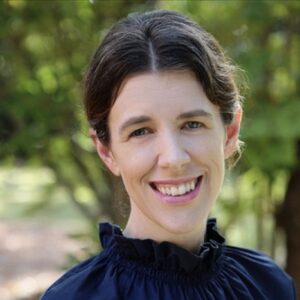 Margo Drakos
Managing Director
As a Managing Director of the Foundation, Margo Drakos plays a lead role in sourcing new investments and working with the leadership of those organizations as an operating partner and board member as they grow to build capacity and to achieve their maximum impact. As a member of the Foundation's senior leadership team, she also helps to execute the Foundation's strategy and goals and contributes to its thought leadership and external outreach. She currently serves on the board of DRK portfolio organizations Ameelio, Intelehealth, Public Rights Project, Rocket Learning, Shelters to Shutters and Tarjimly.
Margo is Founder and Board Chair of ArtistYear, an AmeriCorps program addressing inequities in Arts Education for K-12 students via a National Service Arts Corps. She served as CEO from its founding in 2016 through 2021, growing the organization from just three teaching-artist Fellows serving 628 low-income students each week to training and supporting 110 Fellows serving about 30,000 students across rural and urban school districts.
Previously, Margo spent the past decade as a founder, working with private and public sector institutions to leverage technology to realize scale, revenue generation, and sustainability. She has recruited, led, and motivated matrixed and dispersed organizations of engineering, product, marketing, strategy, and growth teams. During this time, Margo was Chief Technology Officer and Partner at McChrystal Group, LLC, a global advisory services firm. In 2007, Margo co-founded and led her first start-up, InstantEncore, the world's leading provider of web and mobile technology to the performing arts. In that role, she launched the first mobile applications and live web/mobile concert streaming and download events from Carnegie Hall to the Sydney Opera House. In 2011, she was made a Partner at SwitchCase Group, the lead investor in InstantEncore.
Margo began working as a professional musician at age four, performing on national radio and television commercials. Over the course of her career as a cellist, she performed as a soloist, chamber, and orchestral musician on the world's preeminent stages on five continents. Margo entered music conservatory at fifteen as a double major in cello and composition and graduated from Curtis Institute of Music in 1999. She served as Artist-in-Residence and faculty member at the Aspen Music Festival and School and Manhattan School of Music from 2002-2008 and toured regularly with "Musicians from Marlboro". Margo's positions included cellist of the American String Quartet, Principal Cellist of the Oregon, San Diego, and Seattle Symphonies, and Associate Principal of the Pittsburgh Symphony. She has recorded for Sony Classical and produced for Naxos.
Margo is an alum of the Young Global Leader program of the World Economic Forum. She is a frequent guest speaker at events including the Global Competitiveness Forum of Saudi Arabia, TechVenture in Singapore, and the World Economic Forum at Davos.
Margo received a master's in human rights from Columbia University. She has also completed executive degrees in global leadership and public policy from Harvard University's John F. Kennedy School of Government and the Lee Kuan Yew School of Public Policy in Singapore. Her publications have appeared in The Cornell International Law Journal, The International Affairs Review, and the Stanford Social Innovation Review. She is a proud active-duty U.S. Military spouse and resides in North Carolina.