Team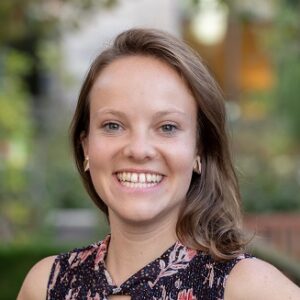 Meg Rudy
Associate
Meg works with the DRK team to identify and support innovative social entrepreneurs.
Prior to joining DRK Foundation, Meg spent six years developing and scaling education programs at Purpose in Motion 益启未来, a China-based social enterprise with a mission to empower young people as changemakers. Most recently, Meg worked with a Minneapolis-based tech recycling social enterprise to develop its scaling strategy as a REDF Farber Fellow. She has also worked as an Impact Investing Fellow at CapShift, focused on the sourcing and due diligence of a range of impact investment opportunities for donor-advised funds.
Meg received her MBA from Duke's Fuqua School of Business, where she co-chaired the CASE Impact Investing Initiative and led a project for a community development bank focused on expanding growth capital investments in BIPOC-led small businesses in the southeast. She has a bachelor's degree in History from Grinnell College.