Team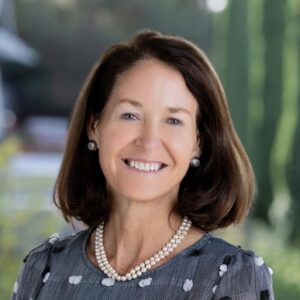 Robin Richards Donohoe
Co-Chair, DRK Board
Robin Richards Donohoe has nearly thirty years of experience in domestic and international venture capital. She is a Founder and Managing Director of the Draper International and Draper Richards Funds.  The Draper International India fund was the first western Venture Fund to go into India. The Fund (1994 to 2000) gave a 15 times return to its investors. The domestic fund, Draper Richards, invested in over 75 companies over ten years with 9 IPOs and 33 acquisitions, including Hotmail and Skype.   
Prior to managing the Draper funds, she served for four years as Managing Director of Seaboard Management Corporation, a venture capital firm based in Atlanta, Georgia investing in media and technology companies. Ms. Donohoe has also worked in Prague, Czech Republic for a venture capital fund and in Paris for an investment bank.
Robin is a Phi Beta Kappa graduate of the University of North Carolina and holds a Master of Business degree from the Stanford Graduate School of Business. She currently serves on the boards of  the UCSF Board of Overseers, the Stanford Graduate School of Business Advisory Council and the SugarBowl Ski Corporation. She is the founder and Chairman of the Board of the Bluefield Project to Cure Frontotemporal Dementia.