Team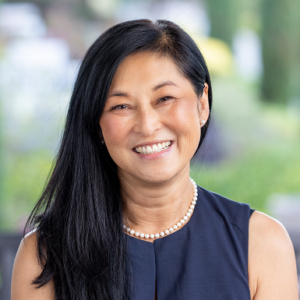 Nancy Huang
Chief of Staff and Senior Advisor to the CEO and Member, Operating Committee
Nancy Huang is DRK's Chief of Staff and Senior Advisor to the CEO. In her role as Chief of Staff, she supports the Foundation's growth and scale from 60 portfolio organizations to over 220 organizations. She is a part of the leadership team that sets priorities, manages organizational culture and develops strategies for the Foundation. Her responsibilities include managing portfolio support programs and convenings, partnerships, communications, team growth, and operations.
Before joining Draper Richards Kaplan, Nancy was Executive Director of Harvard Business School Community Partners of Northern California where she mobilized teams of Harvard Business School Alumni to deliver pro bono consulting to assist Bay Area nonprofits with strategic business challenges. She managed over 55 consulting projects and recruited more than 300 volunteers, doubling the number of volunteers recruited and nonprofits served each year. She also expanded the program by launching a new format for advising nonprofits and created a program for alumni to be high impact nonprofit board members.
Nancy's previous experience includes corporate development, strategic planning, and finance roles in the for-profit sector at ESPN, Bank of America, and Gap Inc. Early in her career, she worked at the White House for President George H.W. Bush and as a Personal Aide to Barbara Bush.
Nancy has served as a consultant to a variety of nonprofits and was on the founding board of Positive Coaching Alliance, a member of Hillsborough School District's Parent Executive Board and Site Council, and the Treasurer for Burlingame Mothers' Club. She also served on the board of Girls Leadership, on the Advisory Council for Greenlight Fund Bay Area, and on the Advisory Board of the Harvard Social Enterprise Conference (SECON).
Nancy received an MBA from Harvard Business School and a BS in Business from Georgetown University.