Team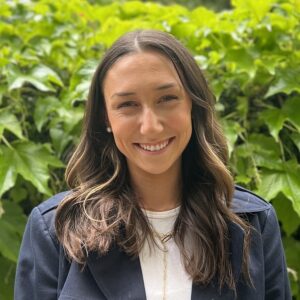 Gwyneth Brown
Communications Assistant
Gwyneth works with the DRK team to support the Foundation's communications, publications, social media, website, event planning, and portfolio projects.
Before joining DRK, Gwyneth was a marketing intern at the California Maternal Quality Care Collaborative at Stanford University, where she spearheaded the "Let's Do Aspirin!" media campaign that is now showcased in hospitals across California. Additionally, Gwyneth was a marketing intern at Vouch Insurance, where she focused on demand generation marketing efforts and created a networking training program that outlives her time at the company. Gwyneth is passionate about social impact and is excited to join the DRK team, where she is contributing to making a difference in the world.
Gwyneth graduated from Washington State University with a Bachelor of Arts in Marketing and a certificate in Business Behavior Research.