Team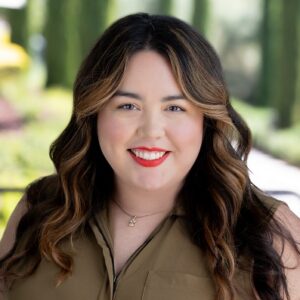 Ashley Bloomer
Executive Assistant
Ashley is an Executive Assistant in DRK's Dallas office, supporting Managing Directors Holly Kuzmich and Oliver Rothschild. Ashley manages the Dallas office.
Before joining DRK, Ashley was a Portfolio Manager at Stand Together, driving stewardship and moves management strategies for major gifts fundraisers on the development capability. Prior to that, Ashley held roles focused on project management for organizational operations at the Charles Koch Foundation, where she was responsible for the measurement and assessment process across the organization and support of the post-secondary education priority initiative. She also has event project management experience focused on prepping executives and speakers for their responsibilities at each event and coordinating with vendors to produce video content for each fundraising event.
Ashley received her Bachelor of Arts in Public Relations from Kansas State University and received her Level 2 certification through the Wine & Spirits Education Trust.