Team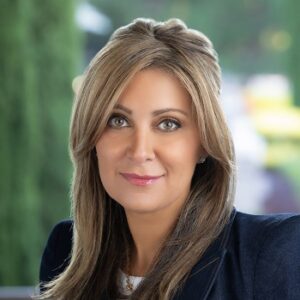 Kathryn Shehade
Chief Communications Officer
As the Chief Communications Officer, Kathryn is responsible for driving DRK's communications strategy, developing media relationships and strengthening the broad DRK community of entrepreneurs, donors, community partners, stakeholders and thought leaders with effective content that enables greater impact.
Kathryn has worked in the television industry as both a publicist and a producer for over 25 years. She most recently served as Director of Communications and Community for the NBC and Telemundo Boston stations since launching in 2016. During her time at NBC10 Boston, NECN, Telemundo Nueva Inglaterra and NBC Sports Boston, Kathryn developed critical community partnerships, nurtured key media relationships, assembled the stations' external diversity, equity and inclusion (DEI) council, and led campaign initiatives such as Supporting Our Schools, Clear The Shelters, Project Innovation and Bundle Up New England that raised over $2 million in community funding. She formed and nurtured community partners with The American Red Cross, Boston Children's Hospital, King Boston, Boston Pride, and more. Kathryn also developed, created and was Executive Producer of "This is New England," NBC10 Boston's (WBTS) weekly community affairs program airing Sunday mornings, produced from inside the NBCUniversal Boston Media Center in Needham, MA.
From 2011 to 2016, Kathryn worked for WFXT-TV FOX25 News – a COX Media Company, where she produced morning news segments, special projects and investigative reports for several series, including "Fox Undercover" and "New England's Unsolved." She also worked on everything from the station's "Zip Trips" to community outreach.
No stranger to the market, Kathryn also held the role of station publicist for WCVB-TV 5, A Hearst station and the ABC affiliate in Boston.
She began her career by forming her own boutique entertainment public relations firm, K4PR. Her clients included Fortune 500 private jet charters, Viking Kitchens, The Mark Wahlberg Youth Foundation, celebrity chefs, restaurants and the Beijing Olympics, to name a few.
Since 2005, Kathryn has been on the Board of Governors as PR Chair for the National Academy of Television Arts and Sciences (NATAS)- Boston/New England Chapter. She currently presides as Chapter President. Her duties include the annual Emmy Gala Awards ceremony, the Silver Circle Awards and the prestigious Governors' award. She is the recipient of twelve regional EMMY® awards for outstanding achievement in the television industry.
Kathryn has received other accolades throughout her career, including the prestigious 2009 Saccone Award for "Exceptional Women in the Industry," 2018 and 2019 GEM recognitions from NBCUniversal for "Employees Who Go Above and Beyond," and was named in 2009 as "One of the Most Powerful Women in Boston" by Boston Common Magazine.
She is a graduate of Northeastern University with a Bachelor of Science in Criminal Justice and Political Science and a minor in Sociology.