Lessonbee
Model & Strategy
Lessonbee recognizes that healthy students behave better and perform better academically, and when students see themselves reflected in their lessons, their outcomes improve. Lessonbee is the first edtech company to apply these insights to create a socially responsible learning platform that meets the needs of culturally diverse students and promotes independent learning. They use designed adaptivity, gaming, and conversational learning to create culturally responsive content that promotes empathy, diversity, and healthy decision-making. Learners choose their own adventure, track health goals, and earn verified digital credentials that validate their health knowledge and skills.
Unlike the B2C mental health apps currently saturating the market, Lessonbee is focused on preparing the next generation through universal prevention and health promotion via a comprehensive digital curriculum. Lessonbee partners with leading educational institutions and top school districts to drive adoption in target states, leveraging health departments as channel partners. In their model, B2B license sales beget B2C subscriptions as parents find out about Lessonbee from their children's school or district. Their digital-first approach, and sophisticated partnership model, make them poised to scale throughout the US.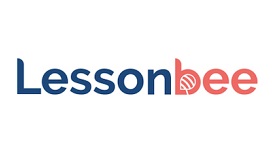 Founded: 2018
Location of work: Domestic
Lessonbee
Mount Vernon, NY
Personalized health education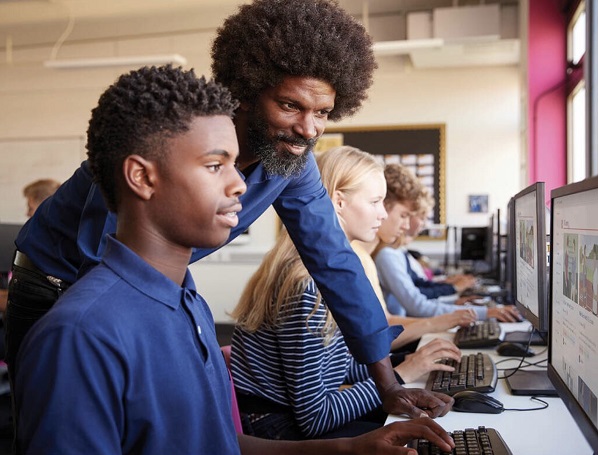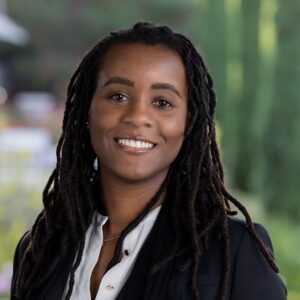 Meet Reva McPollom
Reva McPollom has over ten years of experience as a digital learning executive. A graduate of Rutgers and Columbia Universities and advocate of comprehensive sexuality and mental health education in K-12 schools, she was named one of the "100 most influential African Americans of 2020" by The Root. Growing up without proper sexual or mental health education left Reva confused and isolated. For that reason, she seeks to build edtech solutions rooted in culturally responsive practices. Reva's philosophy for health education is empathy and cultural understanding above all—in hopes that all children will grow up with the healthiest future possible.
Impact
Curriculum approved by Chicago Public Schools as well as schools in eight states and counting
An average of nine hours of learning per student annually