Team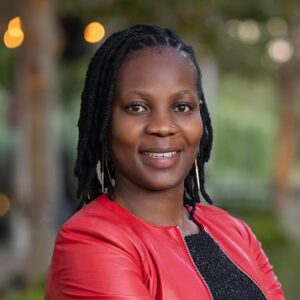 Lydia Ouma
Executive Assistant
Lydia is an Executive Assistant in DRK's Nairobi Office, providing support to Managing Director Kanini Mutooni.
With a diverse professional background, Lydia excels as an administrative specialist, event planner, and customer support expert. Before joining DRK, she was an administrative assistant and customer support at GranIT Solutions, handling client enquiries, troubleshooting software issues, and managing databases. Her previous experience at Confetti Co. as an event planner showcased her expertise in event concept and execution, including corporate events for IBM, Bloomberg, Facebook, and notable concerts and parties. Lydia also worked as a retail manager at Africology East Africa, managing client relations and store operations.
Lydia holds a Diploma in Tourism Management from Kenya Utalii College and is pursuing a degree in Tourism at Strathmore University. She has also earned certifications in Virtual Assistance and Digital Customer Service.