Team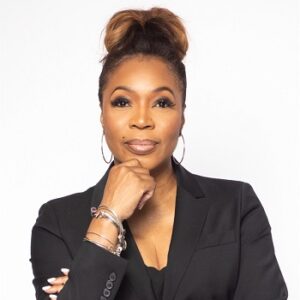 Reneè Hall
Senior Fellow
Reneè Hall is a seasoned law enforcement professional with more than 20 years of experience in crime reduction, prevention, and policy change.
She is the former Chief of Police for the Dallas Police Department serving from 2017 through 2020, and was the first woman ever to lead the organization. During her tenure as Police Chief, Dallas she saw a 5.7% reduction in overall crime in 2017, and a 5.97% reduction in violent crime in 2018. Reneè spearheaded 64 separate policy changes in pursuit of Commission on Accreditation for Law Enforcement Agencies (CALEA). She closed with a 97% compliance rate. In addition, she implemented quick response protocols, modified orders surrounding "use of force," initiated intelligent technology improvements and innovations, including the Starlight surveillance program and Text to 9-1-1 in the City of Dallas, and created a Real-Time Crime Center for crime analysis, and criminal intelligence units that improved data collection, coordinated analysis, and information sharing. Reneè also pushed to increase diversity in the police and Dallas police leadership positions and has touted the work of her leadership team members as well as the other officers that served in the Dallas police. Her police force represented the community more.
Prior to that, Reneè was Deputy Chief of the Detroit Police Department where she directed the city's Neighborhood Policing Bureau, developed and implemented comprehensive community policing and mentor programs, forged partnerships and established trust within minority communities while also building strong relationships between officers of all ranks and community stakeholders. Under her leadership, the City of Detroit experienced a 40-year low in homicides and double-digit reductions in violent crime for three consecutive years.
Reneè is a proven strategist who builds collaborative community partnerships and effective communication. Her extensive knowledge of the criminal justice system and significant experience in law enforcement have hailed her as a transformational leader with viable solutions to challenges.
She is a graduate from Grambling State University, holds a Master of Science from the University of Detroit Mercy and was named a 2022 Social Impact Fellow in the Advanced Leadership Initiative at Harvard University. Reneè holds several advisory board memberships and personal affiliations, including the Federal Bureau of Investigation National Academy Associates (FBINAA), International Association of Chiefs of Police (IACP), and the National Organization of Black Law Enforcement (NOBLE).