Worth Rises
Model & Strategy
Worth Rises is a nonprofit advocacy organization dedicated to dismantling the prison industry and ending the exploitation of those it touches. Among other campaign wins, Worth Rises championed successful efforts to make prison and jail communication free in California, Colorado, Connecticut, Minnesota, New York City, San Francisco, San Diego, Miami, and Louisville. Their work has connected thousands of families, saved directly impacted communities millions of dollars, and improved reentry outcomes for people coming home. Worth Rises is also leading the federal campaign to end the exception in the 13th Amendment that allows slavery as punishment for a crime.
The Problem
In the U.S., $80B is spent annually to incarcerate 1.9M people, and loved ones spend another $3B to support them. The social costs of the criminal legal system, such as the harm done to people, are far higher. Additionally, these costs are not distributed evenly — low-income and minority communities primarily carry the burden.
However, this injustice has produced windfalls for some. Private and public actors have found various ways to financially exploit the criminal legal system, extracting wealth from those it touches. These actors have commercialized each segment of the punishment continuum and built an industry and economy that depend on stripping people of their freedom. Motivated to help expand the criminal legal system and its costs rather than contract the system and cut their share of the payouts, these actors purchase power through legislative lobbying and campaign financing and wield it to protect the legal structures supporting their monetary growth.
These actors and structures have become an invisible but fortified barrier to building just communities. The intentional, unclear power these actors wield allows for legitimizing the legal, political, and social frameworks that artificially celebrate incremental reform to avoid transformational change. Thus, while advocates fight for legislative, litigation, and organizing wins, their efforts are thwarted by this often-ignored imbalance of economic and political power between impacted communities and those who profit from their victimization, criminalization, and incarceration.
The Solution
With an innovative and comprehensive strategy, Worth Rises exposes and reduces the harms caused by commercial actors in the criminal legal system and protects and returns resources to directly impacted communities through two critical strategies: 1) Popular Education: Worth Rises conducts research, collects data, and performs analyses aimed at unmasking the harms caused by the prison industrial complex. Understanding the mobilizing power of knowledge, Worth Rises transforms their analyses into accessible and compelling content designed to increase awareness of and spark action against the carceral industry. 2) Advocacy and Organizing: Worth Rises organizes and leads initiatives, ranging from public campaigns to government consultancies, that center on protecting and returning resources to directly impacted communities and dissolving the power of the players in the prison industrial complex. Their innovative approach centers on identifying and targeting the vulnerabilities of those who profit from the carceral crisis and empowering and equipping a wide range of change agents with the information and tools to fight them.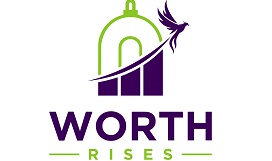 Founded: 2017
Social Justice
Location of work: Domestic
Worth Rises
New York City, NY
Dismantling the prison industry and ending the exploitation of those it targets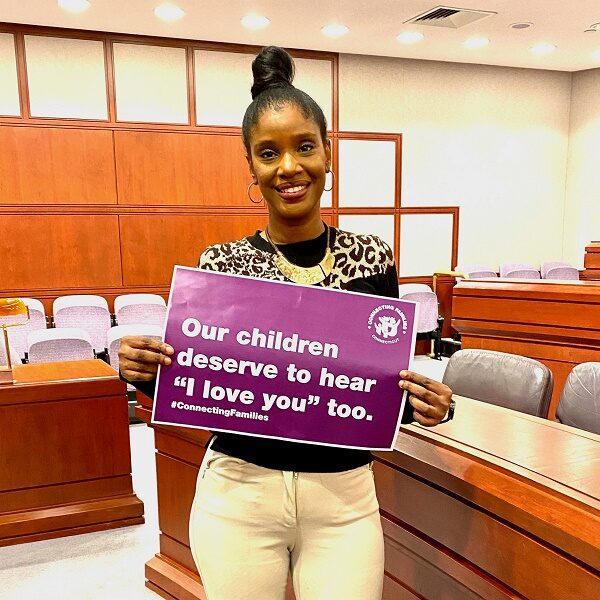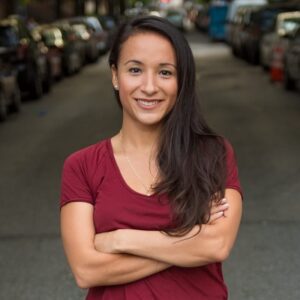 Meet Bianca Tylek
Driven by her direct experience with the criminal legal system as a youth, Bianca, founder and executive director, is one of the nation's foremost experts on the prison industry and a leader in the national prison phone justice movement. She led the first successful campaign to make jail phone calls free in NYC and has supported similar initiatives across the country. Previously, Bianca worked for the Justice Program at the Brennan Center for Justice and Campaign to End Mass Incarceration at the ACLU. She also co-founded College Way, a preparation program for students on Rikers Island interested in pursuing higher education after release. Bianca holds a B.A. from Columbia University and a J.D. from Harvard Law School.
Impact
-Over 280K incarcerated people given access to free communication
-Over $260M saved in communication costs for impacted families
-$1.5B minutes of additional call time used by incarcerated people and their families
-36% decrease in prison call rates nationally
-4,000 prison beds prevented from construction
-$636M in investments diverted from prison profiteering
-Four corporations were forced to terminate contracts with the carceral system
-Two corporations in the prison industry were forced to abandon merger deals
-Over 4,100 corporations exposed for profiting off of incarceration