Teaching Lab
Model & Strategy
Teaching Lab is a nonprofit organization with a mission to fundamentally shift the paradigm of teacher professional learning for educational equity. Teaching Lab envisions a world where teachers and students thrive together in communities that enable life-long learning and meaningful lives.
In partnership with teachers, Teaching Lab transforms teacher professional learning from the ground up to dramatically improve student outcomes. They also work with school, district, and state leaders to create the instructional systems necessary to support these changes. Their approach to professional learning is defined by Head, Heart, and Habits.
Head: Core academic content embedded in exceptional instructional materials and aligned to research-based practices. Teachers deserve daily access to instructional practices based on research. A deep study of high-quality instructional materials allows teachers to grow their knowledge over time and spread that knowledge to their colleagues.
Heart: Teacher-led communities that build both social capital and buy-in. Teachers deserve to feel motivated and supported by their peers to learn and grow. In teacher-led communities, educators are more likely to buy into their own development and work collaboratively with their colleagues to improve instruction.  This is the "heart" of professional learning.
Habits: Structured and repeated cycles of learning in the classroom. Teachers deserve to learn from their efforts. Repeated cycles of learning afford teachers the time and space to reflect, incorporate new learning into practice, and verify changes to instruction using analysis of student work. This is the "habits" of professional learning.
Teaching Lab's model is based on the best educational research and years of experience using exceptional instructional materials with teachers. Their team of educators is committed to ensuring all students—especially students traditionally underserved by school systems—meet the academic expectations necessary to succeed now and in the future.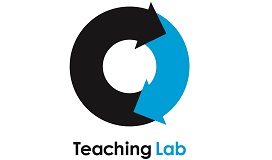 Founded: 2016
Education
Location of work: Domestic
Teaching Lab
P.O. Box 73008
Washington, DC 20056
Head. Heart. Habits.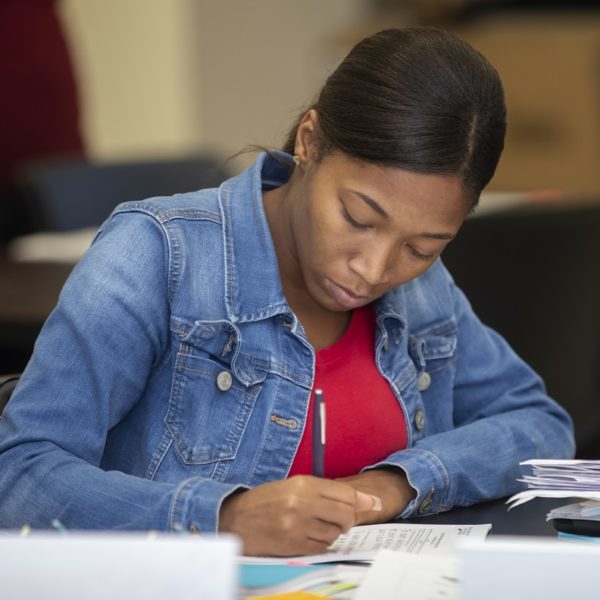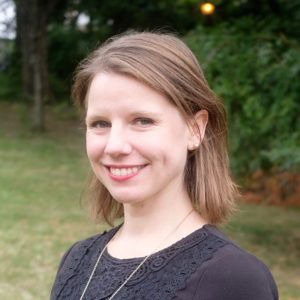 Meet Sarah Johnson, Current Executive Director
Sarah Johnson was a trained scientist who decided to forgo a career in science after working as a teaching assistant and falling in love with teaching and learning. As a passionate public high school science teacher in DC and Oakland, she witnessed schools and school systems that failed to adequately serve students or teachers. For a time, she believed that the only way to truly transform teaching and learning was to dismantle a system that deprofessionalized teaching and, in turn, failed to provide all students with equitable access to educational opportunities.
Sarah was one of 25 leaders accepted to Harvard's Educational Leadership Doctoral program where she studied systems-level leadership and developed a more nuanced understanding of how to engage in systems-change. She also worked directly with the Deputy Chancellor of Teaching and Learning in the New York City school system, helping to manage a division of 600 educators and rolling out continuous improvement initiatives to hundreds of educators and schools.
As a funder, Sarah was compelled by the vision of Teaching Lab's co-founders, Max Wagner and Silas Kulkarni, helped provide early funding to them and then started to lead the organization in the fall of 2018. Through these experiences, she developed a vision for professionalizing teaching focused on ensuring teachers, like scientists, are given opportunities to understand and use the science behind learning and instruction while also engaging in ongoing growth through cycles of learning. She knows that none of this will happen unless we treat teachers like humans who deserve opportunities for growth and leadership starting on day one and extending throughout their careers. If we fail to see the "whole teacher," we will not see or serve the "whole student."
IMPACT
In the 2018-19 school year, Teaching Lab partnered with 16 school systems and three states to provide research-based and curriculum-specific professional learning to more than 1,000 teachers.
Committed to the rigorous evaluation of their work, Teaching Lab developed a best-in-class learning and research strategy and aligned data management system. Over the past year, they've learned that educators value Teaching Lab professional learning sessions, evidenced by their average Net Promoter Score of 64 (>50 is considered excellent).
Teaching Lab also sees increases in teacher content knowledge after as little as three days of professional learning. During classroom observations, teacher learning begins "sticking" as teachers become more proficient in implementing evidence-based practices to improve student learning.
Over the next year, Teaching Lab is on track to double in team size, districts served and revenue.