Common Market
Model & Strategy
The Common Market works to scale regional food systems through efficient aggregation and distribution infrastructure that connects farmers to fair and transparent markets while democratizing the accessibility of good food for all people. Their service provides an efficient delivery system for local institutions and retailers to procure from multiple farms throughout the regions we serve. Most small and mid-scale farms simply cannot efficiently or affordably get their products to large scale markets, let alone promote those items to the end consumer. The Common Market provides transportation services for small and sustainable farmers via a fleet of refrigerated trucks, and aggregates their products in our warehouse. Chefs and cafeteria managers from across a metropolitan area can order the region's freshest foods from multiple farms—including vegetables, fruits, grains, beef, poultry, eggs, dairy and a number of value-added products—and receive it safely and reliably in one wholesale delivery with one invoice.  Their customers include public and private schools, colleges and universities, hospitals, retailers, food cooperatives, community based organizations, workplaces, restaurants and value-added producers. The Common Market serves a wide range of institutions, but deliberately seeks out relationships with those that serve low-income and vulnerable populations, whose constituents are most at risk for diet-related illness.
It took Common Market six years before their operations were large enough to break even in Philadelphia, and they believe they can decrease that period to 3 years for new chapters through accelerated start-up operations. By having operational systems in place on Day 1, as well as relationships with food service companies that operate cafeterias for hundreds of institutions in every major city, each of The Common Market's new chapters will reach a large enough scale to become self-sustainable. They have piloted replication in metropolitan Atlanta, Georgia, while expanding their reach in the Mid-Atlantic to Baltimore, Maryland and Washington, DC.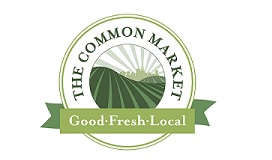 Founded: 2008
Food & Agriculture
Location of work: Domestic, Northeast, Southeast
Common Market
Philadelphia, PA
Good. Fresh. Local.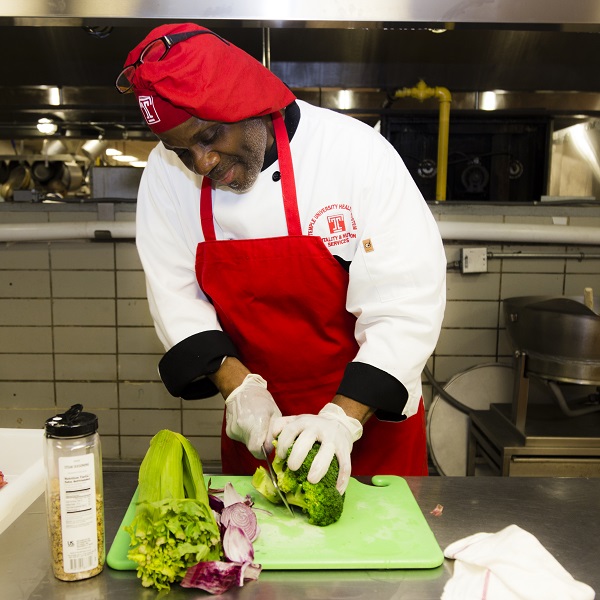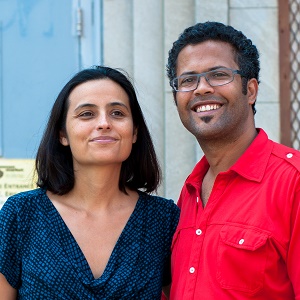 Meet Tatiana Garcia-Granados & Haile Johnston
In 2003, Tatiana Garcia-Granados and Haile Johnston moved from Center City to Strawberry Mansion, an African-American neighborhood in North Philadelphia suffering from urban blight, unemployment, high rates of diet-related disease and poverty. In a neighborhood with nearly 10,000 households, the lack of grocery stores and other retail outlets offering fresh food was astounding.
After finishing her MBA at University of Pennsylvania's Wharton School, Tatiana and Haile founded the East Park Revitalization Alliance (EPRA) when they realized that the lack of access to healthful foods was contributing to multiple generations of diet-related disease in their neighborhood.  EPRA began as a community organizing and advocacy group, leading projects like tree plantings, after school and summer youth programming, nutrition education, and community gardening.  Despite the positive outcomes of this work, their ability to challenge the structural factors that kept Strawberry Mansion from having access to good food were limited when they were working at a neighborhood scale. A larger intervention in the supply chains—or food systems—that do (or do not) provide food to communities was needed. In 2008, they launched The Common Market Philadelphia with the goal of building regional farm-side relationships and connecting infrastructure so that it would be possible to bring farm fresh food to the communities that need it the most—including their own.
Under Tatiana and Haile's leadership, The Common Market has developed an innovative solution to deep problems in the food system by creating a mutually beneficial link between family farmers and urban communities. Organized as a non-profit local "food hub," it has become a nationally recognized model for successfully connecting family farms to communities. The work led by Tatiana and Haile has demonstrated such success they have begun to replicate their model in new regions.
Impact
Since its first sale in 2008, The Common Market has delivered more than $33M of local fruits, vegetables, dairy, eggs, meat, grains, and grocery items to customers throughout the Mid-Atlantic, metropolitan Atlanta, and now Texas.
The Common Market delivered food from over 200 small and mid-sized farms to nearly 800 public and private schools, hospitals, eldercare facilities, universities, grocers, workplaces, community organizations, and restaurants.
The Common Market and its vendors support more than 3,100 urban and rural jobs and steward more than 24,000 acres of land.