News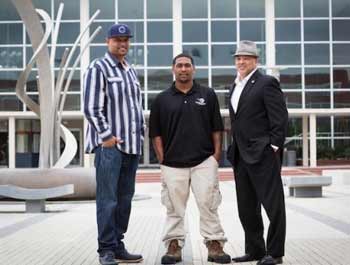 NPR Spotlight on Advance Peace
March 1, 2016
NPR's All Things Considered spotlights the work of Advance Peace founder, DeVone Boggan. Boggan developed a fellowship program that offers young men involved in lethal firearm offenses counseling, social services, a job and a chance to travel if they develop a "life map," agree to stay in contact every day and stay out of trouble. Then the fellowship will pay them up to a $1,000 a month for nine months.
"If you believe that simply paying someone a stipend will reduce gun crimes in cities where gun crimes are long and loud, you're wrong. We've done something much, much more comprehensive than that," he says.
Read the article here.