News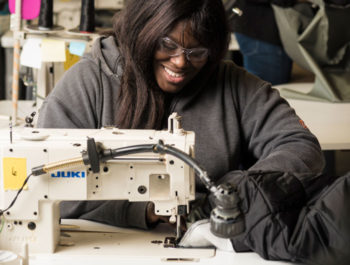 The Empowerment Plan Recognized as a Chevy Detroit Champion
March 1, 2016
Based out of Detroit, The Empowerment Plan has gained international recognition for their dedication to helping the homeless community. Using materials donated to them by companies like GM and Carhartt, The Empowerment Plan creates coats, dubbed EMPWR Coats, that are designed to convert from a winter coat into a sleeping bag. These coats protect homeless individuals from the elements both day and night.
Founder Veronika Scott took things one step further by hiring 20 homeless individuals to help with expanding production demands. With a livable wage, all 20 of these individuals have been able to become self sufficient and are all living with their families in secure housing.
Not only helping those in need, but also helping create a solution for homeless communities makes The Empowerment Plan a Chevy Detroit Champion.
Watch the video here.