News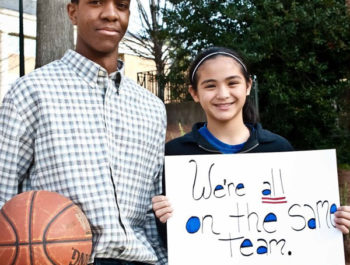 Welcoming America: An Incredible Honor from the President
December 1, 2014
Here is an excerpt of what President Obama said in his speech:
"[L]et me close with the story of somebody who is working to bring people together. David Lubell, who…used to run the Tennessee Immigrant and Refugee Rights Coalition. And he knew that some folks were skeptical about immigrants changing the face of Nashville. And he also knew though that these immigrants were good people. So he saw an opportunity for immigration to unite the city rather than divide it. And in 2005, he started Welcoming Tennessee which connects long-term residents in the community with new immigrants.…And the conversations weren't always easy. But it created a foundation of mutual understanding and respect. And today, David's initiative is expanding across the country….This is what makes America exceptional. That we welcome strivers. We welcome dreamers from all around the world. And it keeps us young and it keeps us invigorated, and it keeps us thriving. And pushing the boundaries of what's possible."
Watch the speech here.