News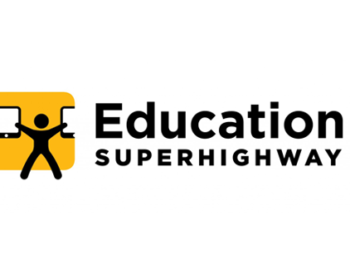 EducationSuperHighway: $1.5 Billion Added to E-Rate as FCC Takes Next Step in E-Rate Modernization
December 1, 2014
It's official.  Part two of E-rate modernization was voted on December 11th and it was a resounding win for EducationSuperHighway's reform agenda.
The FCC increased the size of the E-rate program to $3.9 billion – enough to connect every school to gigabit fiber and every classroom to Wi-Fi.
They established new rules that, combined with the increase in resources, will accelerate the deployment of fiber to schools and will be the first meaningful step forward in closing the nation's digital divide by bringing high speed broadband to rural communities.
Finally, they took bold steps to lower the cost of broadband by increasing competition, equalizing the treatment of dark and lit fiber and allowing schools to construct their own fiber networks when they cannot get an affordable service from a vendor.
Read full article which outlines the proposal for the $1.5 billion added to E-rate. NOTE** Article is dated Nov. 17th but proposal was passed on Dec. 11th.