Welcoming America
Model & Strategy
Welcoming America supports a national network of governmental and non-governmental organizations working to build local support for immigrants and advance inclusion and prosperity. Their ultimate goal is to create a welcoming atmosphere, community by community, in which immigrants are more likely to integrate into the social fabric of their adopted hometowns. Through Welcoming America's local leadership affiliates, communities nurture a homegrown culture of receptivity and inclusion. Welcoming America now serves the nation's refugee resettlement network through a contract with the federal government.
In an effort to breakdown divisive attitudes and cultural misunderstandings, Welcoming Committees use key communications tools such as billboards, websites, open forums and the media to educate the general public and breakdown barriers to community integration that immigrants struggle to overcome. Direct engagement through public forums presents an opportunity for constructive, facilitated dialogues whereby native-born residents can openly discuss apprehensions and concerns as well as come to find shared values and aspirations across cultural lines. Welcoming America believes that in a land of opportunity, our communities are strongest when everyone who lives in them feels welcome.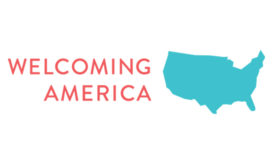 Founded: 2009
Civic Engagement
Location of work: Domestic, Northeast, Midwest, Southwest, Southeast
Welcoming America
Decatur, GA
Building a nation of neighbors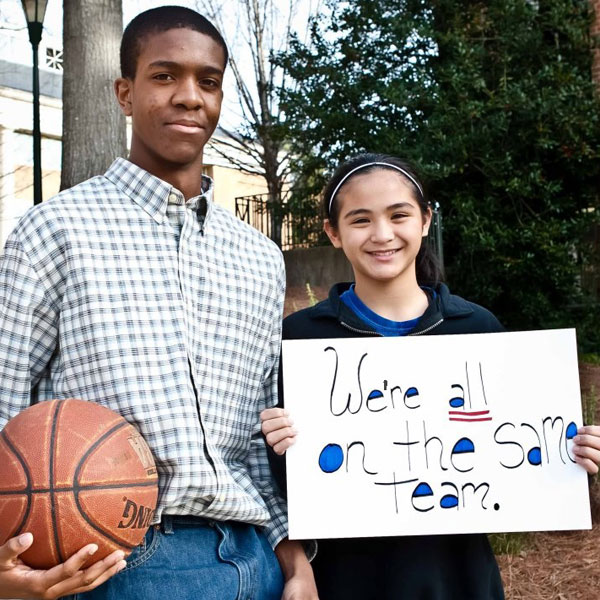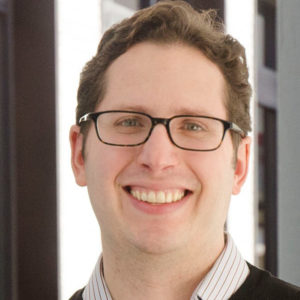 Meet David Lubell
Welcoming America is David Lubell's second nonprofit startup. His first venture was the Tennessee Immigrant & Refugee Rights Coalition (TIRRC), an organization that continues to build a statewide voice for Tennessee's growing immigrant community. While at TIRRC he saw firsthand the need for a project that could reach out to everyday Tennesseans struggling to adjust to the demographic changes taking place all around them. He helped found the Welcoming Tennessee project to achieve that vision, and later left TIRRC to replicate the work nationally through Welcoming America.
David was chosen as a 2015 Global Leader by the World Economic Forum, culminating in his presentation at their annual 2016 meeting in Davos, Switzerland where he spoke on integrating refugees. David was named as one of The Chronicle of Philanthropy's "40 Under 40" for 2016 as a trailblazer in crafting innovative new approaches to entrenched problems. David is recognized as an Ashoka Fellow and one of Univision's top ten social entrepreneurs in the Americas.
In 2018, Rachel Peric was appointed Executive Director. Inspired by her family's refugee story, since joining the organization in 2011, she has served as the organization's deputy director amongst other senior roles. She holds a BA from Johns Hopkins University and a Masters in Public Management from the University of Maryland.
IMPACT
Over 200 Welcoming America members are driving community-wide change and actively building more inclusive and welcoming communities that support the full civic, economic, and social participation of new Americans and all residents.
In the course of their welcoming work, Welcoming America's members have institutionalized roughly 600 welcoming policies and programs. Currently, members support efforts in more than 500 communities across 31 states and the District of Columbia, home to one in seven Americans. A new Welcoming International program is also incorporating global partners into the Welcoming movement.