News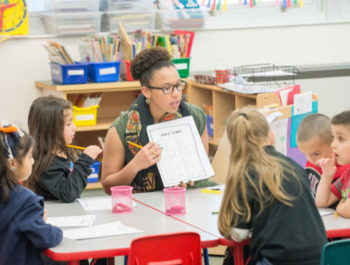 Urban Teachers Gets $1.5 Million Grant
January 23, 2017
Urban Teachers recently received a $1.5 million grant from the Caruth Foundation, the largest amount it has received from a single donor in the Dallas area. The training program hopes to use it to put 450 aspiring teachers into the Dallas-Fort Worth teacher pipeline over the next three years.
The need for high-quality teachers is great. According to data from a Dallas-based education non-profit, teacher turnover for public schools in Dallas County climbed to 19.1 percent in 2015; districts in the county need to hire more than 5,000 teachers per year to meet demand.
"It's great to have Urban Teachers to provide a significant piece of that puzzle," Richard Harrison, chief academic officer with Uplift Education, said. "And we know that they are in it for the long haul."
Read the article here.