News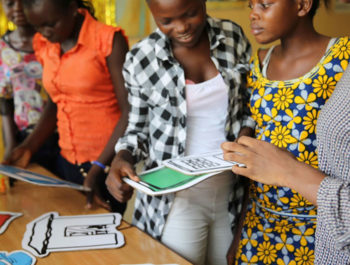 IDEO.org Featured in The Christian Science Monitor and Wins Bank of the West's Innovation Award
January 1, 2015
San Francisco-based IDEO.org received the Bank of the West's Innovation in Philanthropy Award, which recognizes a visionary, ambitious and entrepreneurial nonprofit organization that employs new and creative approaches to addressing challenging social issues that especially affect under-served communities.
In recognizing IDEO.org, the bank was drawn to how the nonprofit helps social enterprises innovate through human-centered design (HCD) – an approach to problem solving which results in higher uptake, impact and scale. Launched in 2011 to bring HCD to the social sector, IDEO.org has completed over 50 design projects with partner organizations, tackling everything from employment and financial inclusion to early childhood development and sanitation. More than 65 percent of the innovations IDEO.org has created are on a path to implementation, and are expected to reach over 25,000 people in 2015.
Read the article here.