IDEO.org
Model & Strategy
IDEO.org believes that by understanding and working alongside those in the greatest need, we can design solutions that create prosperity. Born in 2011 out of the global design and innovation firm IDEO, IDEO.org is a non-profit that applies human-centered design to bring innovative solutions to some of the world's toughest challenges. IDEO.org partners with non-profit organizations, social enterprises and foundations to directly address the needs of communities in sectors like health, water and sanitation, financial inclusion, agriculture and gender equity.
By sharing, teaching, and empowering those working in the social sector to practice human-centered design, IDEO.org is elevating design as a tool to fight global poverty-related challenges. Through their projects and by promoting and supporting the work of others, IDEO.org is dedicated to spreading the practice and promise of human-centered design to create the biggest impact.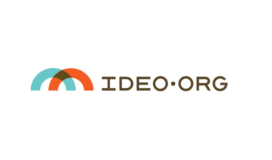 Founded: 2011
Systemic Poverty
Location of work: International, Africa
IDEO.org
444 Spear Street
Suite 213
San Francisco, CA 94105
Designing a path out of poverty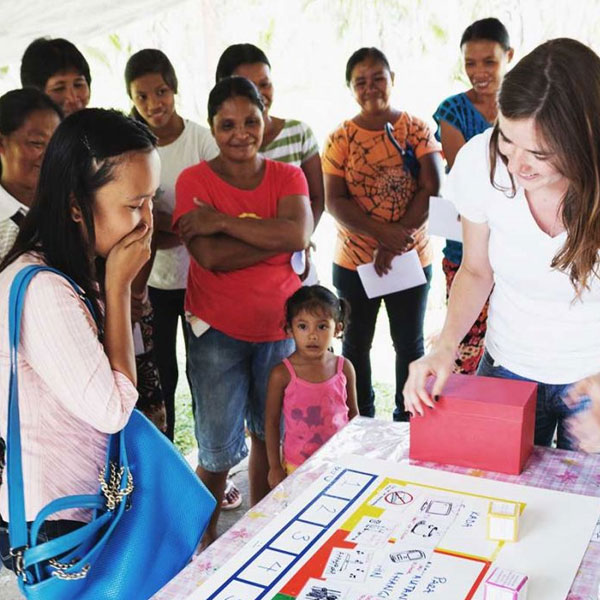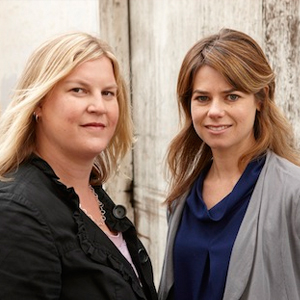 Meet Jocelyn Wyatt
Jocelyn is the Co-Lead + Executive Director of IDEO.org.  Jocelyn's work focuses on identifying non-profit and social enterprises with whom to partner and designing innovative solutions related to water and sanitation, agriculture, energy, health, financial services, and early childhood education. Jocelyn specializes in building social enterprises and advising businesses in the developing world, where she uses the market to effect social change. Jocelyn oversees IDEO.org's strategy, partnership development, fundraising, and operations and works to spread IDEO.org's learnings through the social sector. Prior to joining IDEO in 2007, Jocelyn worked in Kenya as an Acumen fellow with an agro-pharmaceutical company involved in the production of malaria treatments. She served as VisionSpring's interim country director in India, where she helped increase the distribution of low-cost reading glasses to the urban and rural poor.
Patrice is the Co-Lead + Creative Director of IDEO.org where she works to create solutions to the challenges of poverty and equip problem solvers worldwide with the tools of design. Patrice applies design across a diverse set of challenges, including youth employment, early childhood learning, scalable solutions for water and sanitation, financial inclusion and more. She also created and stewards HCD Connect, the online platform to build community amongst human-centered practitioners, a website with 50,000+ users. Before founding IDEO.org, Patrice was a Design Director with IDEO and her work spanned large-scale social change in the private, public, and social sectors. At IDEO, she led projects in healthcare, financial services, hospitality and education, with clients including Nike, Mayo Clinic, The American Red Cross, and The Gates Foundation.
IMPACT
Since 2011, IDEO.org has 46 solutions living in-market today (fully-fledged products, services, and programs with potential to scale) across 38 countries in sectors as varied as water and sanitation, financial opportunity, agriculture, early childhood education, and reproductive health, directly reaching almost over six million people through their solutions. They have a 30% in-market success rate for solutions in the three-year period of 2016-18.
In the last year, IDEO.org is excited to see Adolescents 360 (A360) progress towards impact at scale, having achieved 100,000 new adopters of contraception amongst adolescent girls in Nigeria, Ethiopia, and Tanzania.
At last count, American Refugee Committee's (ARC) Kuja Kuja team has collected more than 400,000 data points from inhabitants of refugee settlements, enabling ARC to quickly pinpoint problems with services for water, health, safety, and other needs and address issues for their customers.
In the U.S, the injustices that surround us are rooted in centuries of racial oppression. Systemic racism has been…

https://t.co/MZphR083Ii

Now is the moment for design to show the world its essential value! Join us in building the COVID-19 Design Directo…

https://t.co/wH0wPencZf

"How the American Refugee Committee transformed its brand—and changed its name." Learn about our journey rebranding…

https://t.co/rOZfsf5ik0

How might we rapidly inform and empower communities around the world to stay safe and healthy during the COVID-19 o…

https://t.co/0kf8TTuG7e

"As an organization working on challenges that disproportionately affect women and people of color, it's critical t…

https://t.co/fjilfhwUxh

Excited to see our very own Tosh Juma featured alongside other great designers to follow this Black History Month.…

https://t.co/6KEybWXBPL

Here are five creative rituals to cultivate trust, collaboration, and bold decision making as you go from ideation…

https://t.co/M1dKifcZ7c