News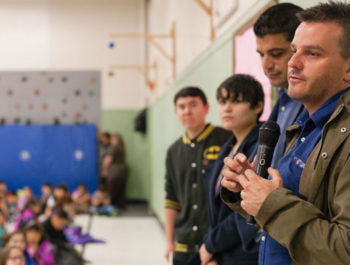 White House Launches National Campaign to Build Welcoming Communities
September 1, 2015
On September 17, 2015, the White House launched the Building Welcoming Communities Campaign, accelerating the growing movement of communities that are becoming more prosperous by embracing immigrants and fostering opportunity for all.  Launched during National Welcoming Week, the Campaign is part of a broader package of announcements made by the White House Task Force on New Americans.  Already, 40 early acceptor US cities and counties have already signed on to the campaign, from Pittsburgh to Boise, Atlanta to Detroit. The groups include cities and counties big and small from across the country.
Said Welcoming America Executive Director David Lubell, "Communities across the country are already recognizing that they gain an economic edge and invigorate their communities when they create environments where everyone can participate and thrive. We applaud the White House and the New Americans Taskforce for this major boost to the movement of Welcoming communities during National Welcoming Week, and look forward to supporting the federal taskforce and communities in this effort because we know it will help jumpstart economic growth and vitality."
Read the article here.