News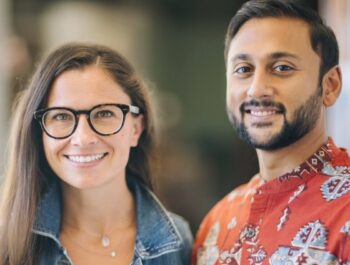 Noora Health Receives 2022 Skoll Award for Social Innovation
April 4, 2022
Edith Elliott and Dr. Shahed Alam are the co-Founders and co-CEOs of Noora Health, a non-profit organization that unleashes the power of patients and their family members by training them with skills to improve clinical outcomes, provide care, and save lives.
Noora Health improves patient outcomes and strengthens health systems by equipping families and loved ones with life-saving caregiving skills. Noora sees the untapped potential of a patients' family as the caregiving unit at home. It turns hospital hallways and waiting areas into classrooms while building mobile messaging technologies that support families.
The Skoll Award includes $1.5 million in unrestricted funding over three years, as well as an additional $750,000 of support. Awardees can use the additional funds to make subgrants to their network of partners, as well as to extend their capacity in key areas through contract support. Awardees also gain leverage through their long-term participation in a global community of visionary leaders and innovators dedicated to solving the world's most pressing problems.