News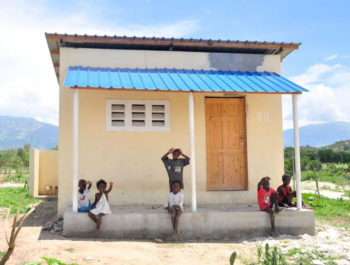 New Story Teams Up with NFL's Elvis Dumervil to Rebuild Haiti
June 15, 2016
Elvis Dumervil, Baltimore Ravens' All-Pro DE/OLB, has returned from a weekend in Bercy, Haiti checking in on the construction progress of a 58 home community he has funded through New Story, a nonprofit organization that transforms slums into sustainable communities. His big vision: to create an entire NFL community in Haiti.
Dumervil has pledged to build 58 homes in honor of his Baltimore Ravens #58 jersey number and went to Haiti before training camp to watch the first 24 of the 58 families move into their brand new homes. For $6,500 per home, New Story and Elvis Dumervil are uniting to rebuild parts of Haiti home by home.
Watch the video here.