News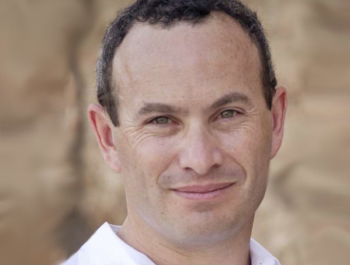 Lessons for Charity Leaders From EducationSuperHighway
February 12, 2019
Evan Marwell, founder and CEO of EducationSuperHighway, a nonprofit formed to bring broadband internet to every public school in America by 2020, has some advice for having maximum impact in a short period of time. Here's his advice:
Pick a finite, measurable problem to solve.
"Don't commit to solving world hunger," says Marwell. "Solve hunger in San Francisco. Or solve hunger in the Tenderloin district of San Francisco."
Seek support in stages.
Think of funding in terms of what is needed to accomplish specific milestones in a specific time frame rather than in terms of annual funds. This approach will resonate with philanthropists who have started companies or made their fortunes in the tech world.
Measure your progress.
Do it for yourself, not just for your donors. Data has helped EducationSuperHighway make its case to grant makers, persuade others to join in its efforts, and find inefficiencies. "Data matters," says Jim Bildner, a board member of the charity and CEO of the Draper Richards Kaplan Foundation. "I don't mean crazy data obsession. I mean having an understanding of the few key data points that really matter, and living by them."
Look for workers in the for-profit world.
They may be more attuned to working with a sense of urgency. Most of EducationSuperHighway's staff members come from businesses, and Marwell thinks the organization's time-limited nature helped draw them. Such professionals tend to join a company for a few years, accomplish certain goals, and move on. "When you ask them to join a nonprofit, the reaction is often, 'I'm worried I'll get stuck here.' "
Avoid mission creep.
Well-meaning grant makers can sometimes push a charity off course by making suggestions or requests that stray from the grantee's mission. Stay focused, Marwell advises, even when it means turning down money. "Funders sometimes ask, 'Can you solve the problem of bringing broadband to the students' homes?' " He breaks into a sorry-not-sorry grin. "Nope!"