Team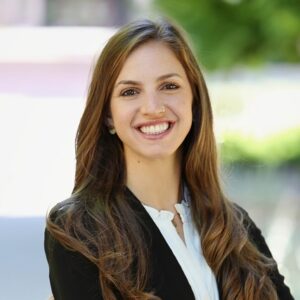 Ayla Schlosser
Portfolio Growth Specialist - Stanford GSB Fellow
Ayla joins the DRK team as a Portfolio Growth Specialist – Stanford GSB Fellow where she provides strategic and operational support to portfolio companies to help them scale. Most recently, Ayla was the Co-founder and CEO of Resonate, an organization that provides leadership and professional development training to women and youth in East Africa. She designed Resonate's curriculum and training methodology, led fundraising and business development efforts, and built a team that is laser-focused on impact.
Prior to starting Resonate, she was a Community Organizer and Program Manager at Groundswell in Washington, DC, where she launched a city-wide energy efficiency and financing program for low-income residents. She has also worked as a strategic communications consultant specialized in stakeholder engagement and facilitation.
Ayla is on the Board of Directors at Resonate and is an International Grant Advisor for The Pollination Project. She holds an MS in Management from the Stanford Graduate School of Business, and a BA from Smith College.