Y2Y
Model & Strategy
Y2Y's vision is to create a network of communities where all young adults experiencing homelessness have a safe place to rest, grow and lead. Y2Y Harvard Square is a student-run overnight shelter, quickly getting young adults experiencing homelessness off the street to prevent trauma.
Y2Y guests are given the space and support during their 30-day stay to identify concrete pathways out of homelessness, and take steps along that path.  They have opportunities to collaborate with service providers, other young adults experiencing homelessness, and student volunteers to create sustainable pathways out of homelessness and develop skills for long-term success.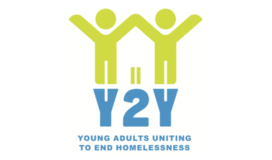 Founded: 2013
Systemic Poverty
Location of work: Domestic, Northeast
Y2Y
1 Church Street
Cambridge, MA 02138
Creating sustainable pathways out of homelessness for and by youth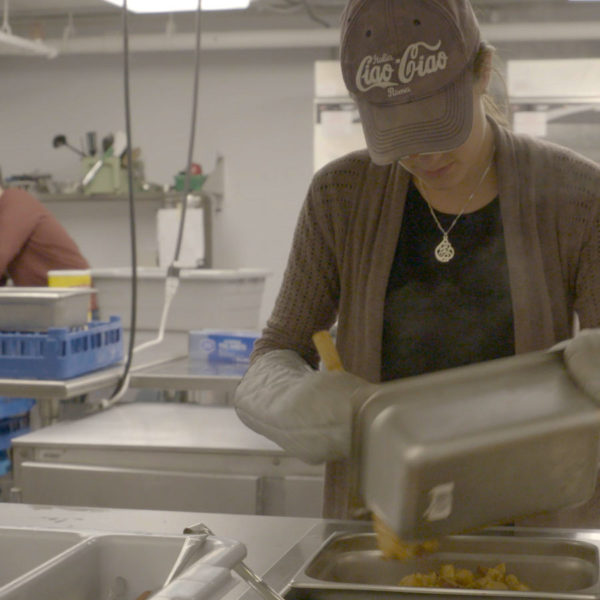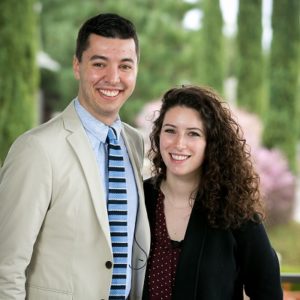 Meet Sam Greenberg
Sam and Sarah met while students working at the Harvard Square Homeless Shelter (HSHS), where they served on staff. Before college, each had developed a passion for issues of housing and homelessness.  At Y2Y, Sam and Sarah have built a wide, diverse and passionate community of supporters, including key political figures from Boston and Cambridge and a wide volunteer base. They graduated in May 2014 from Harvard and were recently part of the 2015 Bostonians of the Year Honorable Mentions list by the Boston Globe Magazine.  In 2017, they were part of the Forbes 30 under 30 Social Entrepreneur class.
IMPACT
Y2Y's vision is to create a network of communities where all young adults experiencing homelessness have a safe place to rest, grow, and lead. Last season, 76% of guests report feeling safe during their stay, 83% of guests would recommend to a friend, 91% of guests feel more connected to their peers after their stay, and 69% of guests report leaving Y2Y with a concrete plan for their pathway out of homelessness.
Y2Y has served over 200 young adults experiencing homelessness at Y2Y Harvard Square in Cambridge, MA.
Y2Y raised over $1 million in a capital campaign to open its first shelter in Harvard Square in 2015. They are currently supporting a group of Yale students in working to open Y2Y New Haven.
Many of our student volunteers are away through January, so we rely on community volunteers like you to keep Y2Y Ha…

https://t.co/v52BRkbINs

If one of your new year's resolution involves community service, here's an easy way to check that off your list!…

https://t.co/PZ1L1nWf0K

Y2Y is seeking someone passionate about ensuring all young adults have the opportunity to rest, grow, and lead to b…

https://t.co/kEpAAu2YkP

The holidays are over, but the season of giving doesn't need to be. A donation to Y2Y any time of the year, suppo…

https://t.co/Y8n0xqBU1b

As the end of the year approaches, please consider making a gift that will support the critical work of providing s…

https://t.co/m9WW5QAkdp

Last year over 900 volunteers spent time at Y2Y Harvard Square - it's not too late to join them! 12/10 would reco…

https://t.co/uKWWzP7BTz

We're Hiring! Help Y2Y find their next Development Manager. Find out more in our latest newsletter:…

https://t.co/xIVXdPEokY

Did you know you could make a recurring donation to Y2Y! Our donation page makes it so easy, and your ongoing suppo…

https://t.co/JzGQ4ACGe6

If you're looking for something to do over the holiday break, check out our volunteer opportunities! Sign up here…

https://t.co/AkBpLxpTxG

Many thanks to

@CambridgeBank

for dropping off some much needed items to Y2Y Harvard Square!