WAVE
Model & Strategy
West Africa Vocational Education (WAVE) is a vertically-integrated vocational training platform. WAVE seeks to empower millions of West African youth with industry-relevant employment skills that transform their mindsets and access to employment opportunities that enhance their social mobility, whilst broadening employer access to the best-suited young talent for their job opportunities.
Using the "hire for attitude, train for skill" model, WAVE provides self-motivated youth with skills employers want, teaches them how to stand out professionally by inculcating a mindset of continuous improvement and places them in paid technical apprenticeships in high-growth industries to "earn while they learn".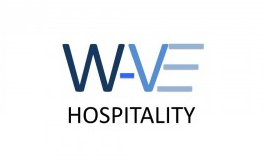 Founded: 2013
Economic Empowerment
Location of work: International, Africa
WAVE
,
Tackling youth unemployment in West Africa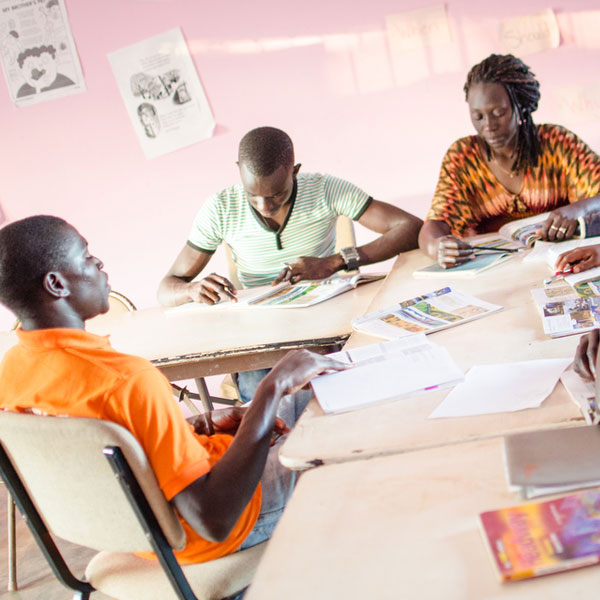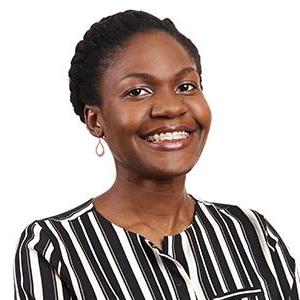 Meet Misan Rewane
Misan Rewane is CEO and co-founder of West Africa Vocational Education (WAVE).  Born and raised in Lagos, Nigeria, Misan is no stranger to the challenges of education and social mobility in West Africa. When her parents, unable to ignore the education system's breakdown, sent her to the U.S. for college, Misan resolved to play a role in transforming the region's education system so that one day she would have the option to send her own children to local schools.
After earning her Economics degree from Stanford University, she worked in management consulting with The Monitor Group in New York and London on projects in both the private and public sectors. Post-Monitor, she worked as a consultant for TechnoServe, Cote d'lvoire, and with the Center for Public Policy Alternatives in her native Lagos, Nigeria. More recently, Misan interned with the Bridge International Academies supporting their international Academies expansion strategy. While getting her MBA at the Harvard Business School in 2012, Misan sought out and connected with fellow socially-minded Africans at HBS and HGSE (Karan Chopra, Bryan Mezue, Navid Rahimi and Modupe Fadugba) to discuss ways to tackle youth unemployment in the region, suggesting they investigate a business model that would train youth and link them to jobs. The seeds that were planted grew over the next year to become West Africa Vocational Education (WAVE). WAVE Hospitality Academy was launched in August 2013 to focus on training and placing unemployed youth in the hospitality and retail industry.
IMPACT
In major West African economies, youth unemployment rates range from 40% – 85%. Education in the region is severely failing to provide young people with the skills needed to participate and compete in the job marketplace.
Through vocational education and life skills training, WAVE is transforming the lives of unemployed youth, by giving them skills and access to a new set of opportunities that allow them to compete in the marketplace.
Since launching in August 2013, WAVE has graduated over 2,660 disadvantaged youth across its 4 academies and has partnered with state governments to train over 5,000 university graduates in their employability skills curriculum. 60% of WAVE graduates secure full-time service sector jobs, transforming their income from an average of $73 to $164 per month.70% of them secure full-time retail and hospitality jobs, transforming their income from an average of $31 to $104 per month.
A reminder going into the weekend. No handshake. Just WAVE

#COVID19

In view of the recent development, the WAVE team will be working remotely as we adjust the way we work. Effective…

https://t.co/mEUGKe0wZL

Are you interested in developing your product distribution and customer acquisition abilities?…

https://t.co/NX6bTrTQhd

RT

@ValaAfshar

: Dear high school kids, learn 1 public speaking 2 writing well 3 storytelling (see 1-2) 4 critical thinking (not cynicism)…

Against all odds, Kaone packed her bags & traveled nearly 2,500 miles to Nigeria She wanted to experience things f…

https://t.co/oowMLjH9il

RT

@ValaAfshar

: No matter how educated, talented or rich you are, how you treat people ultimately tells all.

RT

@tayooye

: One of my mentors is a wealthy 73-year-old business titan. He recently asked me, "Tayo, you're the only one who buys me gift…

RT

@waveacademies

: To all our amazing partners, thank you for making 2018 an exciting year. We are glad to have you on-board once again in…