Urban Teachers
Model & Strategy
Built on a foundation of accountability, rigor and practical application, Urban Teachers seeks to close the achievement gap by preparing and placing highly effective teachers in our nation's neediest urban classrooms. Candidates chosen through a competitive selection process commit to a 4-year training program developed by education experts from across the nation. They emerge with hands-on classroom experience, certification, and a dual masters degree in general and special education.
Coursework and practicums mentored by partner classroom teachers are relevant and highly applicable. There is emphasis on effective delivery of literacy and math curriculum. Training also covers assessment and diagnosis of learning challenges and methods to address them. Urban Teachers maintains its high standards through detailed achievement metrics and bases teacher success on measurable student progress.  By cultivating dedicated, expert teachers, Urban Teachers is transforming learning and expanding possibilities for America's most underserved students.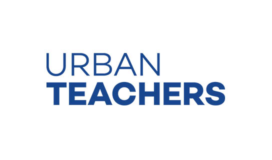 Founded: 2009
Education
Location of work: Domestic, Northeast
Urban Teachers
Baltimore, MD
A great teacher. Every time.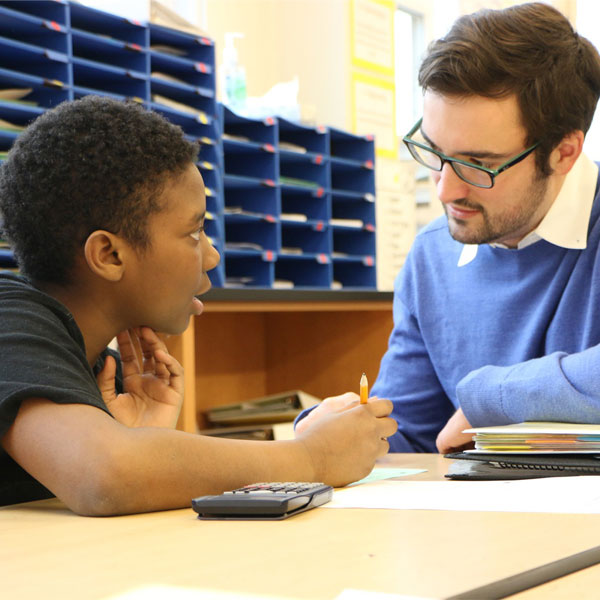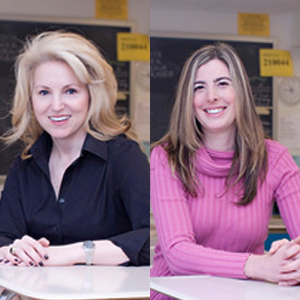 Meet Christina Hall & Jennifer Green
Christina Hall started her work as an advocate for disadvantaged youth as an attorney in the Boston Juvenile Court and at the Department of Social Services for the Commonwealth of Massachusetts. Motivated by a desire to intervene earlier in the lives of the youth she advocated for, Christina earned a masters degree in education and began to focus her practice on inequities in urban public schools. Christina has served as a public high school teacher and as a program officer in Boston and Baltimore. Prior to launching Urban Teachers, Christina focused on policy and practice inequities and improving instructional practice in the Baltimore City Public Schools as the chief of staff for the Chief Academic Officer. In this role she oversaw 200 schools and an $800M operating budget.
Prior to launching Urban Teachers, Jennifer Green was the Director of Curriculum and Instruction for Baltimore City's public high schools; in this role she observed first-hand the disparity in the quality of teaching from classroom to classroom. Jennifer served as the Director for High School Reform for the Fund for Educational Excellence, where she managed a $21 million budget financed by The Gates Foundation and other local foundations.  In 2004 Jennifer was named by the Baltimore Business Journal as one of Baltimore City's "Top 40 under 40."
IMPACT
Since 2009, Urban Teachers has welcomed nearly 1,550 residents to Baltimore City, Washington, DC, and Dallas/Fort Worth, reaching 175,000 students in those cities.
Urban Teachers is now the single largest provider in Washington, DC, and Baltimore of novice elementary, secondary math, and secondary English teachers. In those sites, their resident class for 2019 is more than double the size of the 2016 cohort.
Urban Teachers is bringing much-needed diversity to urban classrooms— 67% of their most recent cohort identifies as people of color. Through the recently launched $25M Black Educators Initiative, Urban Teachers will place 1,000 Black educators in high-need schools in our partnering school districts by 2023.
Today marks our fourth application deadline. Create a career you can be proud of 👉🏼👉🏾👉🏿 Apply today at the link in…

https://t.co/6jlbyqHcZM

"The time that [Urban Teachers] puts into growing teachers and the realization that it's a really hard job and want…

https://t.co/4iFTCFR9yy

"...A program that caters to not only the education aspect of teaching children but also the social and emotional a…

https://t.co/nJKiWYdca2

"Black History Month shouldn't be treated as though it is somehow separate from our collective American history. It…

https://t.co/E3EXhVUDDD

Urban Teachers currently offers three in-demand content-area specialties. The master's degree program is 2 years, a…

https://t.co/4tpJNgzS8z

If you can see it, you can be it. Representation makes a difference. It allows kids to dream bigger, believe more,…

https://t.co/PK3rYcMWzf

Application deadlines will be here before you know it. Don't forget to put "applying to the Urban Teachers program"…

https://t.co/5vhe7okt48

"What really sets Urban Teachers apart is truly creating strategies and plans for overpreparing Residents before th…

https://t.co/rUO3WNNeTI

"Urban Teachers has allowed me to meet a large amount of amazing people who share the same values as I do." --Tia R…

https://t.co/ydNYdVgZsu

Calling all teachers! Do you know someone who would be a great fit for our program? We're always looking for referr…

https://t.co/RbBLmXx2N2

Did you know that when you get accepted to Urban Teachers, we provide you with a minimum of $2K (can apply for up t…

https://t.co/Ogv2ewmn01

What does a full four years of Urban Teachers programming look like? Swipe to find out!

Did you know that it's possible to: ⭐ Make money ⭐ Earn your Masters degree ⭐ Change lives ...all at the same tim…

https://t.co/HVH8LRPjYk

"Before coming to do a program like ours, you have to say to yourself, 'It's hard but I'm going to do it because th…

https://t.co/HGqBEfYMtZ

Last year, we joined Not My Son for a community clean-up day in honor of Martin Luther King Jr. He led through acts…

https://t.co/4MH327KHN1

"I didn't study education in my undergrad so I didn't have a lot of teaching experience. The fact that they [Urban…

https://t.co/941Tsxk0Uw

Every child deserves a great education to prepare them for a full, productive life. At Urban Teachers, we are creat…

https://t.co/hYLdrLsmYv

"My why in serving will forever be connected in wanting what is best for ALL teachers and students and ensuring the…

https://t.co/hL0FZeAIeq

Teaching is a worthy profession, and involves complex work. Swipe to learn what most effective teachers do!