Upstream
Model & Strategy
Upstream breaks the intergenerational cycle of poverty by preventing unplanned pregnancy. The Upstream model is built around recent evidence that proves the revolutionary impact of a simple intervention: when women receive good counseling about the range of birth control methods, particularly about the efficacy of long acting reversible contraception, their rate of unplanned pregnancy is cut in half.
The mission of Upstream USA is to change healthcare by delivering a training and technical assistance program so that all women receive the highest quality services and can conveniently access the full range of contraceptive methods, particularly the most effective methods, IUDs and implants. If women can plan their pregnancies, they are more likely to achieve other personal goals – finish their schooling, stay in rewarding jobs, and select a life partner for the right reasons. The vision of Upstream USA is to ensure that every child born in America is a planned for and wanted child, which would affect millions of people and reverberate for generations.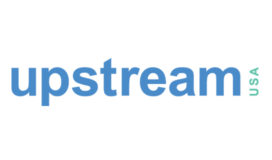 Founded: 2014
Health
Location of work: Domestic, Northeast, West Coast, Midwest, Southwest, Southeast
Upstream
Oakland, CA
Expanding opportunity by reducing unplanned pregnancy in the U.S.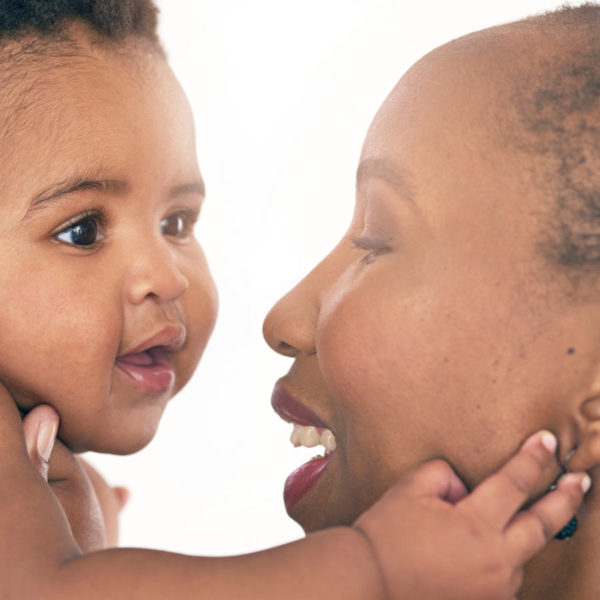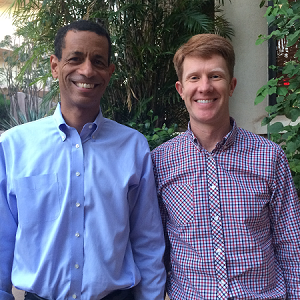 Meet Mark Edwards
Mark Edwards is a co-founder of Upstream USA.  He has long been passionate about intergenerational poverty and lack of economic mobility in the US. Prior to co-founding Upstream, Mark was the founder and executive director of Opportunity Nation, a national, bipartisan campaign made up of 300 national nonprofits, educational institutions, and companies focused on closing the opportunity gap through Federal policy reform. From this platform, Mark saw firsthand how unplanned pregnancy played an outsized role in changing the educational and economic trajectories of many women and men. He left Opportunity Nation to co-found Upstream USA because he believes that one of the most powerful things we can do to increase opportunity and mobility, and reduce intergenerational poverty, is to reduce unplanned pregnancy and help women achieve their own goals.
Peter Belden is a co-founder of Upstream USA. Prior to co-founding Upstream, Peter led the William and Flora Hewlett Foundation's grantmaking for family planning and reproductive rights in the US for eight years. Towards the end of that time two large studies were published showing that when health centers implement the best practices in contraceptive counseling and availability, the result is a dramatic reduction in teen pregnancy and unplanned pregnancy. The impact was larger, and more immediate than from any other project Peter had seen in reviewing hundreds of grant proposals and reports. Peter was inspired to co-found a new organization to share best practices with health centers across the country and help them achieve similar results. Prior to his time at the Hewlett Foundation, Peter managed the San Mateo, CA health center for Planned Parenthood Golden Gate, leading 14 staff and serving 1,000 clients each month. Peter received an MBA from the Graduate School of Business at Stanford and a BA with honors from Princeton University.
IMPACT
Upstream's first state-based contraceptive access initiative was launched in Delaware in partnership with the Delaware Division of Public Health. Early evidence of practice change is promising among partner health centers. A 2018 report from Child Trends estimated a 24% decrease in the unplanned pregnancy rate among Title X patients in Delaware in just three years, compared to a 3% decline nationally in the same period.
According to a 2019 report from Guttmacher Institute, Delaware's abortion rate declined 37% between 2014 (Upstream's baseline year) and 2017— the largest decline in the country.
In addition, surveys consistently demonstrate high levels of patient voluntarism, with 99% of patients reporting they made their own decision about their method of birth control.
Upstream has also launched services in Washington State, Massachusetts, and North Carolina, and is now preparing for its fifth initiative in Rhode Island. With its current portfolio, Upstream is on track to work with on-the-ground health centers that collectively serve more than one million women annually by 2023.