Trey Athletes
Model & Strategy
Trey Athletes is a youth sports nonprofit on a mission: By providing a new set of tools for high school athletes, Trey empowers diverse young leaders and role models, gives a voice to under-represented communities, and improves the culture of college sports.
Trey's premier leadership development program is specially-designed for high-potential high school athletes — some of the most visible and diverse young people in the world. Trey teaches athletes how to make informed college decisions, transfer sport-based leadership skills into post-sport life, and leverage their immense influence to create positive community change.
Trey also works on behalf of athletes everywhere. By utilizing objective, fact-based data in conjunction with student surveys, esteemed research partners, and industry thought leaders, Trey creates systemic transparency to the benefit of all athletes, families, and communities.
Sports is the great unifier, and athletes today have more influence than ever before. By investing in a group of self-identified leaders, who are individually vulnerable but collectively powerful, Trey is developing the talented young athletes of today to be tomorrow's changemakers. When Trey Athletes realize their potential far beyond the field or court, only then will we realize the true power of sports.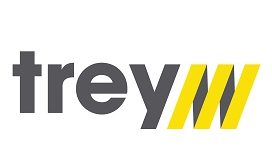 Founded: 2018
Location of work: Domestic
Trey Athletes
Dallas, TX
Trey empowers athletes to be leaders, role models, and influential voices for their communities.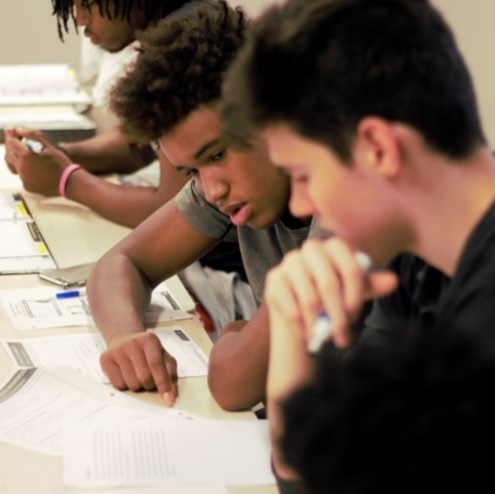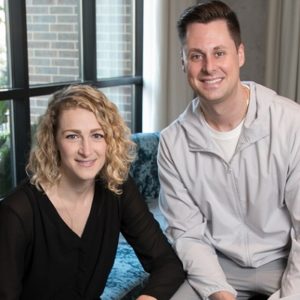 Meet Rebecca Feickert & Brian Reynolds
Lifelong friends and social entrepreneurs Rebecca Feickert and Brian Reynolds came to this work through two different, yet equally meaningful paths.
Rebecca is a former tax expert passionate about using sport for social good. After growing up in rural North Dakota, Rebecca played basketball at the University of Kansas. She transferred her skills from sport into public accounting and private equity, then earned her MBA from Harvard Business School.
A native Kansan, Brian is a former investment banker, private equity investor, and fashion merchant. Brian's passion for college athletics and the loss of childhood friends and teammates to gang violence spurred his decision to leave the for-profit sphere to design, build, and scale Trey Athletes.
Rebecca and Brian were shocked to realize that many of their athlete peers were struggling emotionally and financially in life after collegiate sports. Determined to help athletes everywhere avoid the same fate, and after two years of research and solution-testing, Rebecca and Brian launched Trey Athletes in 2018.
Impact
As validated by Trey's post-program impact surveys, 97% of Trey Athletes have shown an increase in social-emotional learning, 87% of Trey Athletes have shown an increase in college & career exposure, and 100% of Trey Athletes have shown an increase in community & family engagement.

Trey Athletes is on track to reach more than 2,000 athletes by 2022.
RT

@BatoulyCamara

: On 10/26  at 2:00, I will be participating in a session on Racial Equity in Sports at

#bigBANGtx

: Equity in Action, brou…

✨TIPS FROM MOTHER-SON DUO SANDRA & JALEN BRUNSON✨ Jalen & Sandra Brunson spoke with Trey in an exclusive fireside…

https://t.co/kndGxRZX1u

Reminder to register for "The Pitch" next week on Oct 28! Your vote can help Trey win funding!

https://t.co/v88XyFiLSe

RT

@ESPN_WomenHoop

: All winter athletes in NCAA D-I sports will be given an additional year of eligibility as part of one-time rules change…

Join the NCAA Eligibility Center's webinar on Nov 7 at 2ET to hear about important initial-eligibility adjustments…

https://t.co/wFcnF74aFi

🔑TIPS FOR SUCCESS FROM DIRK NOWITZKI🔑 Trey sat down with Dirk for a fireside chat. Here are Dirk's 5 Tips to Succ…

https://t.co/r6r7tu6sFZ

🟡VOTE TREY AT THE PITCH🟡 Trey is participating in The Pitch on October 28th & we need your help to win funding! Bu…

https://t.co/BZd579zE9i

RT

@mcuban

: Ladies & Gentlemen, I present to you, Delonte West . A long, long , long way to go, but he has taken the first steps and share…

RT

@IndStAthletics

: Want to know what it's like being a freshman on campus? Find out with a day in the life with

@IndStMBB

freshman Julian…

🟡HELP TREY WIN $25,000🟡 Trey is participating in The Pitch on Oct 28, and we need YOUR HELP!Buy a $15 ticket to th…

https://t.co/px5yYpOFeh

RT

@morethanavote

: 🗓️ Monday — yeah, THIS upcoming Monday — is the deadline to register to vote in these states. 🏷️ Tag a friend to remind…

RT

@insidehighered

: TRENDING: An author apologizes for an article he wrote titled "Why America Needs College Football" and describes beginn…

✖️THANK YOU TO OUR DONORS✖️ With your help, Trey raised $1738 on North Texas Giving Day! We are so grateful to our…

https://t.co/O4aDtnQtIQ