The Well Community Development Corporation
Model & Strategy
The Well Community Development Corporation exists to encourage worth, value, and dignity in the communities of Akron, Ohio. As Akron's first place-based community development corporation devoted to the Middlebury neighborhood, The Well CDC seeks to create a shared prosperity for current residents through housing, economic development, and placemaking initiatives.
Akron is a rustbelt community that used to be a bustling and lively city, home to thriving people and families. However, over the past few decades as the tire and rubber companies have collapsed leaving only Goodyear, the community and local economy have slowly declined. Local economies have suffered as job opportunities have clustered around cities and large, centralized corporations, leaving residents of communities like Akron with little opportunity for economic mobility. But there is an opportunity to shape it.
The Well CDC's holistic approach to community development is designed to promote neighborhood resiliency and revitalization through family stability and wealth-building strategies. This includes healthy rentals that lead to responsible home ownership, restoration of property values, opportunities for employment and entrepreneurship, and increased civic engagement.
Restoring Housing: The Well CDC launched a campaign to acquire and renovate 60 homes in 60 months. Additionally, they worked with the city of Akron to hire part-time lawn maintenance workers for several vacant city owned parcels of land and lead a number of home maintenance classes.
Creating Economy: The Well CDC is investing in small businesses like coffee shops and supporting new entrepreneurs by hosting mixers and launching a shared-use kitchen to help kick-start small food entrepreneurship business.
Supporting Place: The Well worked alongside many different neighborhood stakeholders to design a Neighborhood Plan. In addition, they launched over 50 community events, including a Farmer's Market that highlighted local food trucks, breweries, and local farmers.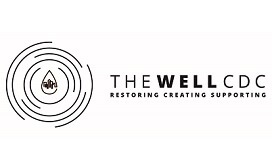 Founded: 2017
Economic Empowerment
Location of work: Domestic, Midwest
The Well Community Development Corporation
Akron, OH
Encouraging worth, value, and dignity in the communities of Akron.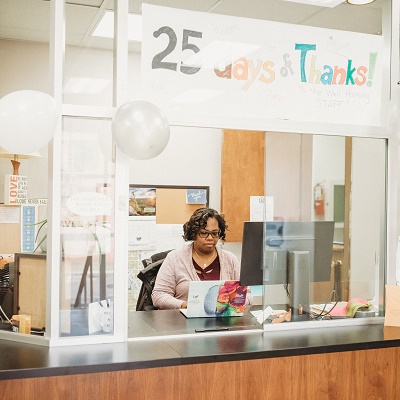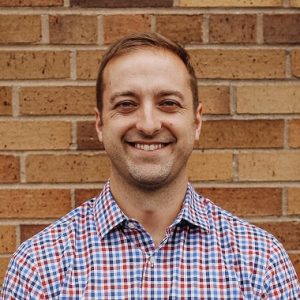 Meet Zac Kohl
Zac Kohl grew up in the Middlebury neighborhood of Akron, Ohio. With a deep appreciation for the surrounding community, Zac volunteered his time at an annual summer camp for children, where his eyes were opened to the social injustices that burdened those he served. Upon graduating from the University of Akron and starting a family, Zac bought a condemned Middlebury home in 2012. Spurred by a love for his community, he invested in the renovation of his home. He continued to buy and remodel homes with an asset-based philosophy, converting blighted properties into marketable housing.
In May of 2016, Zac and The Well CDC set out to become a real estate developer that invested money into the community to balance the market and moral imperatives of the people of the community. Ultimately, investing in the neighborhood's built environment to create equity in Middlebury, advancing opportunity for all people to flourish. Understanding the community's felt needs, The Well CDC also launched its three initiatives – Restoring Housing, Creating Economy, and Supporting Place.
Impact
Flip homes ownership ratio from 22% to 78%
Decrease the student's mobility rate at the local elementary school from 61% to below 15%
Decrease the unemployment rate from 15% to below county average of 5.5%