The Future Project
Model & Strategy
The Future Project is a national movement to empower young Americans to use their passions to change the world and re-imagine education as the vehicle through which they can do it. At the heart of this movement is our model of transforming high schools into the most inspired places possible. The Future Project believes that if we put students on the front lines of change in their schools, empower them to declare their dreams, and equip those dreams with the skills to put them into action, then we can revolutionize the experience of high school and embolden a new generation of people not afraid to dream big and with the skills to achieve what they have imagined for their lives and world — leaders who will push our cities, our country, and our world forward.
The Future Project is one of the fastest-growing education initiatives in the country, with sites in four cities and counting — and a mission not only to change lives, but also to change the conversation until it becomes the norm for young Americans to graduate as rule-breakers, changemakers, and entrepreneurs with everything it takes to do everything they dream for the rest of their lives – no matter their background.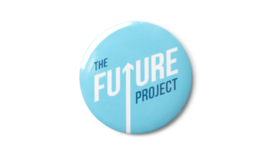 Founded: 2009
Education
Location of work: Domestic, Northeast, West Coast, Midwest, Southwest, Southeast
The Future Project
New York, NY
Unlocking the genius of a generation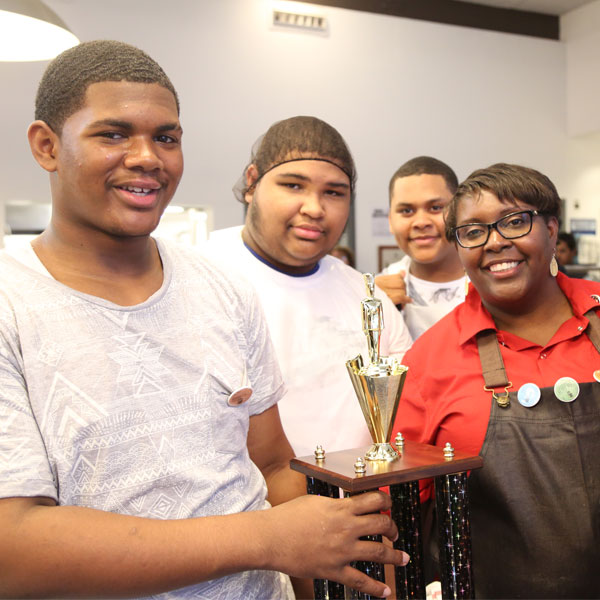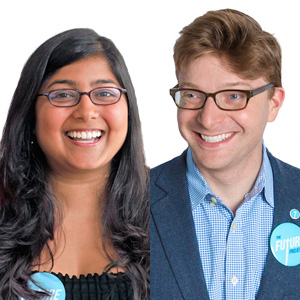 Meet Kanya Balakrishna & Andrew Mangino
The Future Project was founded in 2011, when co-founders Kanya Balakrishna and Andrew Mangino were both living in DC and working as speechwriters in the Obama Administration, having just graduated from Yale—where they met each other while editing the Yale Daily News and managing a volunteer team of 150. They recognized the palpable creative energy of their peers, and the hunger of young professionals around them to contribute to a vision bigger than themselves. As they began to think about how to tap into the energy of their generation, they thought about the ideas and icons that had drawn them to serve in the first place—a collective sense of purpose, the inspiring examples of figures like Abraham Lincoln and Martin Luther King, Jr., and the passions and dreams that drove some of the most powerful and productive moments of social renewal in our nation's history.
Andrew and Kanya knew they had to mobilize people to bring out the passions of high school students, because in order to realize the possibility in our own and future generations, we have to re-create high school as a place where passions are nourished, and where students understand learning in school as vital to the dreams they want to pursue. The education crisis, they realized, is larger than a question of the future of school. It begged the question of the future of America—and so Kanya and Andrew stopped waiting and started to bring together their team. Since then, a team of hundreds of volunteers and now more than 25 staff members are working every day to bring about a new era of possibility in America.
IMPACT
TFP serves more than 35,000 students in 19 districts from coast to coast, and there are more than 3,000 schools from all 50 states interested in the TFP service.
97% of TFP students show growth in critical mindsets and skills correlated with long-term thriving, according to nationally validated scales. A survey of TFP alumni reported a 94.5% graduation rate, compared to a 70% national average. Another recent survey of a sample of alumni revealed that 94% were thriving in college, a job, or an entrepreneurial endeavor. 88% of school staff surveyed credit TFP with improving school climate, and 87% of school staff credit TFP with improving participating students' attendance, behavior, and academic performance.
The American Institutes of Research, after conducting TFP's first formative assessment in 2015-16, reported high-fidelity delivery, significant impact on student and school engagement, and thriving alumni.
Due to high demand for the program, The Future Project launched a new offering in 2018 called Future Camp, an intensive boot camp designed to activate the agency and sense of purpose of young people at the beginning of their change-making journey.
After nearly a decade of supporting thousands of extraordinary young people in building the life and world they imagine, The Future Project is taking the first quarter of 2020 to step back, digest learnings, and prepare for an even more inspiring and impactful second decade. This future will begin again in the spring.