TeachUNITED
Model & Strategy
TeachUNITED is a global non-profit dedicated to reducing poverty and inequality through education. Globally, over 250 million kids do not have basic reading, writing, and math skills, directly limiting their opportunities for future employment. Due to obstacles like isolation, child poverty, teacher shortages, and limited resources, schools in rural and underserved communities are hardest hit. TeachUNITED focuses on these communities where educational disparities are most acute to close the gap and break the cycle of poverty.
TeachUNITED has found that supporting and building the capacity of local teachers is a direct path to improving educational quality. By providing training, instructional coaches, resources, and long-term connections for teachers in underserved communities, they are improving student learning outcomes while increasing teacher retention and leadership skills. Since 2016, TeachUNITED has focused on both strong relationships and rigorous evidence-based programs, resulting in more motivated, engaged, and successful students and teachers around the world.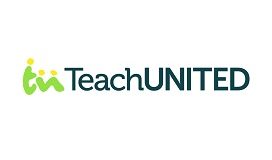 Founded: 2016
Education
Location of work: Domestic, International
TeachUNITED
Fort Collins, CO
Coaching + Training + Technology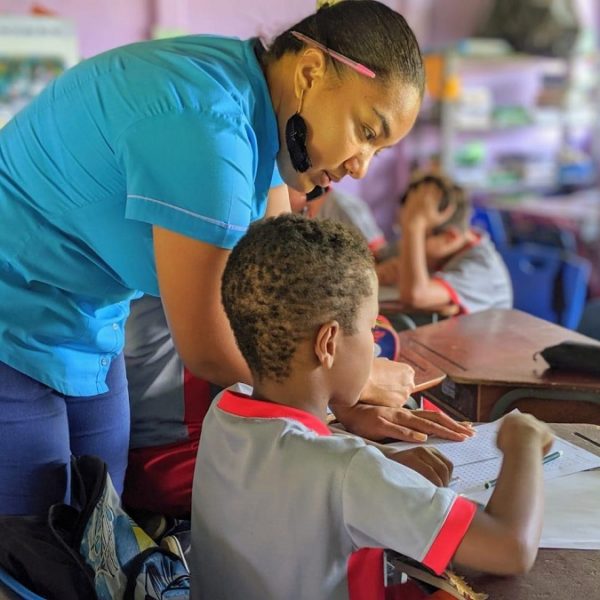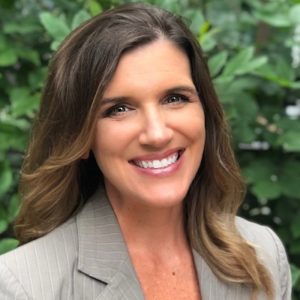 Meet Heather Hiebsch
Heather Hiebsch co-founded TeachUNITED with a deep commitment to serving teachers, rooted in 20 years of experience and research in public education. Prior to launching TeachUNITED, Heather was the founding principal of an innovative K-12 school. During her time at the school, she made it her mission to support the teachers and staff by providing opportunities to try innovative new teaching practices, network with other educators, and focus on positive relationships with students. Academic growth data supported the belief that children have the highest potential to succeed when they are taught by highly-skilled, supported, and engaged teachers.
In 2016, Heather took those core beliefs to tackle the global education crisis and the United Nations SDG4. She launched TeachUNITED to ensure every child has the teacher he/she deserves. To reach this goal, Heather believes every teacher, everywhere, should have access to professional development and a supportive network of coaches and education leaders from around the world. Heather has been featured as the keynote speaker at Digital Learning's Inaugural Conference and published as a case study education leader by the Christensen Institute, Evergreen Education, Project Tomorrow, EdWeek, and Forbes. She has been a featured speaker at the International Council for Online and Blended Learning, a finalist for the Global MindED Inclusive Leader Award, and a Cordes Fellow.
Impact
TeachUNITED uses a continuous improvement cycle of Monitoring & Evaluation. This includes a rigorous schedule of data collection and analysis that includes both qualitative and quantitative metrics. Students' academic growth and achievement in reading, writing, and math are measured at baseline, interim, and summative points. Student 21st Century Skills are assessed as a measure of future postsecondary and career-readiness. Teachers are surveyed and observed to measure changes in engagement and instructional strategies. Outcomes from partner schools are compared to control sites with similar demographics. Results are used by TeachUNITED, partner teachers and schools, as well as the broader education community to improve lesson design and program offerings.
Employability Skills: TeachUNITED students report double-digit increases in 21st-Century and life skills, like critical thinking, collaboration, and academic perseverance.
Gender Equity: Girls in Tanzania showed a 2x increase in secondary school promotion rates.
Academic Growth: Students showed a 115% growth across all subject areas in US programs after just one year.
STEM Subjects: Students increased math and science outcomes in all regions served, including a 2x increase in math Tanzania and a 50% increase in Costa Rica.