Suyo
Model & Strategy
Suyo is a public benefit corporation that unlocks the value of low-income families' homes with land titling and property formalization technology. Suyo combines technology and financing innovations to achieve its objectives of reducing costs, increasing credibility and streamlining a complex, multiple-step formalization process.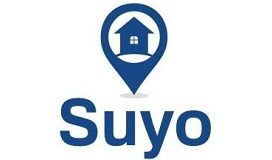 Founded: 2014
Economic Empowerment
Location of work: International, Latin America
Suyo
Medellin, Colombia
Property formalization for all.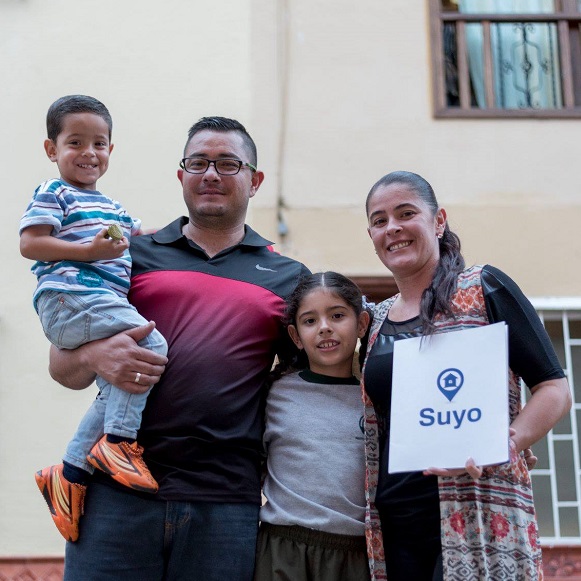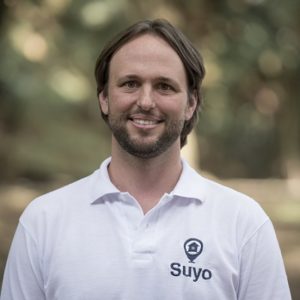 Meet Matthew Alexander
The idea for Suyo sprung from a 2012 pilot project under Mercy Corps, led by Suyo co-founders, Matthew Alexander and Marcelo Viscarra in Bolivia. The 13-month pilot, funded by the Omidyar Network, tested the adoption of a property data platform and mobile communications strategy for property formalization in seven Bolivian communities. Compared to 23 control communities, the seven targets leveraged the technology to carry out land formalization three times faster and 43% cheaper than traditional methods. The encouraging results from this pilot led Matthew and Marcelo to create Suyo in 2014, a company which could offer more reliable and accessible property formalization services for all.
Impact
In Latin America, over 55% of low-income families live in homes that are not formally registered. The social/economic benefits of Suyo's property formalization service include protection from forced eviction, selling the home for its full value, subdividing the home to generate additional income, using the home as collateral for a loan, transferring the home and its value to other family members, and/or acquiring social services linked to property ownership.
To date, Suyo has provided over 3,700 property assessments and formalization services to low-income families in Colombia, benefiting over 12,700 individuals and creating more than $5.2M USD in property value in low-income communities. 99% of Suyo's customers are low-income and 60% are women.