STIR Education
Model & Strategy
More than 300 million children in developing countries are enrolled in school, but simply not learning. Teachers could make the most significant difference to address this learning crisis, but in practice are frequently neither motivated nor equipped to effectively do so.  STIR's vision is to build a movement of teacher changemakers to address this global learning crisis. Our model empowers teachers to re-imagine their role in leading change in their classrooms, schools and the wider education system.
STIR finds teachers with an initial spark of innovation and commitment within the existing school system – and recognizes their most promising 'micro-innovations' that improve learning. These teachers are then formed into local teacher innovation networks, to support the spreading and implementation of these innovations. Teachers in STIR's networks are subsequently connected to a rich ecosystem of partners who can provide further support, and to policy makers to inspire more ambitious structural reform.
To achieve scale, STIR embeds its model and approach within other leading education NGOs and the government school system. STIR seeks to build a movement of over 30,000 teacher changemakers across India (in 10 Indian states) and East Africa (Uganda) over the next three years, in order to improve learning levels for over a million children.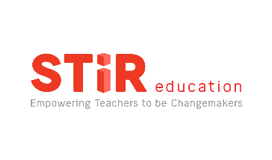 Founded: 2012
Education
Location of work: International, Africa, Asia
STIR Education
c/o Second Home
68-80 Hanbury St
London, E1 5JL
Empowering teachers to be changemakers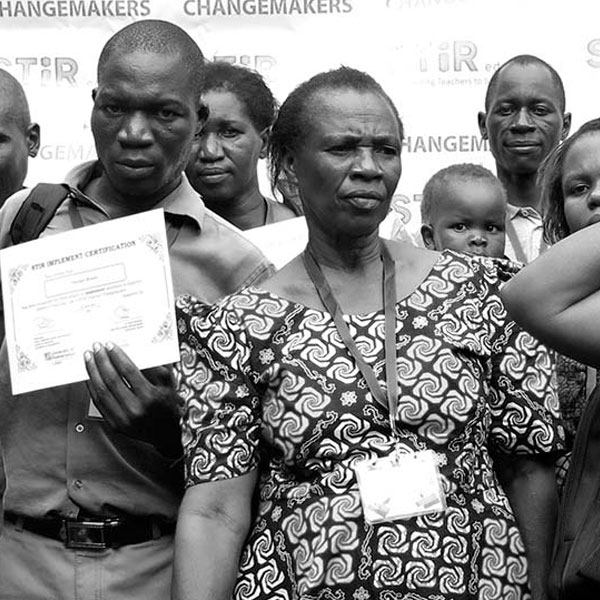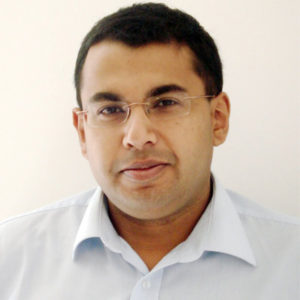 Meet Sharath Jeevan
Sharath Jeevan, founder and CEO of STIR Education, also founded Teaching Leaders, an innovative UK education non-profit that attracted over $25M in national expansion funding, and was replicated in the U.S. with the support of the Bill and Melinda Gates Foundation. This experience was key to helping Sharath realize the potential that teachers could play in leading education reform, particularly in developing countries such as India (where Sharath was born) where the lack of teacher motivation and skills are currently contributing to a learning crisis.
Sharath spends the majority of his time working with and supporting STIR's senior team across India, Uganda and the UK, and overseeing STIR's strategy and the development of key strategic and resource partnerships. He previously held senior roles at eBay UK (where he founded eBay for Charity), consultants Booz & Co, online marketplace GlobalGiving and international NGO Action Aid.  Sharath was also announced a 2016 Honorary Doctorate at Roehampton University.
IMPACT
Founded in 2012 as a small pilot with 25 teachers, STiR is now in its sixth year, working with 240,000 teachers and impacting more than 6.6 million children across India and Uganda.
In 2018, the Delhi government education system achieved its best ever student learning results, overtaking the learning levels of private schools in the state for the first time. STiR is proud to have made a meaningful contribution to this momentum, alongside the efforts of a handful of key partners.
An independent study in Uganda showed that STiR teachers report increased classroom attendance and higher rates of key classroom behaviors, including praising students, checking homework, and using learning aids.
In 2018, STiR launched operations in an additional state in India – Tamil Nadu – and in 2019, STiR will start supporting the government of Indonesia to embed the approach within their system.
Over the coming years, through their system learning partnerships, they hope to generate rich insights for the wider sector. To understand the impact on their beneficiaries, they are engaging an external evaluation agency, Ichuli, to conduct a 5-year longitudinal study that will follow cohorts of officials, teachers, and children over time.