STiR Education
Model & Strategy
STiR Education is an international NGO that supports education systems to reignite intrinsic motivation in every teacher and official, to role-model the foundations of lifelong learning for every child. It is working towards a world where every child develops a love of lifelong learning. Since 2012, it has reached 200,000 teachers and 6 million children across India and Uganda.
Children and young people today face a world of 'unknown unknowns'. The world is undergoing rapid changes – socially, economically, and technologically. To succeed, children and young people will need to develop a love of learning. And education systems need to support them by building the foundations of lifelong learning. STiR believes that the most sustainable way to build the foundations of lifelong learning is by reigniting intrinsic motivation at all levels of an education system. It supports governments to employ practical strategies that promote positive behaviors in teachers and officials. And in turn, these build the foundations of lifelong learning in children.
The STiR approach has three distinctive characteristics:
1) A focus on the foundations of lifelong learning. Academic outcomes are important – but they are not enough for children to thrive. So STiR has identified the core foundations of lifelong learning. These include socio-emotional outcomes that children develop, like engagement, safety, self-esteem, curiosity, and critical thinking. They also include the intensity and intentionality of the teaching that children receive, through the relationships that they build with intrinsically motivated teacher role-models.
2) Reigniting intrinsic motivation at all levels. This is the key ingredient to promote desired behaviors in children, teachers, and officials. STiR introduces peer networks for teachers and officials – regular meetings for small groups of peers to strengthen connections, foster mutual support, and ensure sustainable improvement. They practice new strategies and behaviors in their regular work, with observation and feedback to support further improvement. And they reflect on their experiences, adapting their practice, and refining action plans to embed their learning.
3) True learning partnerships. STiR works alongside national and state governments to ensure ownership and long-term sustainability. This helps to keep costs low – at just $0.50 per child per year.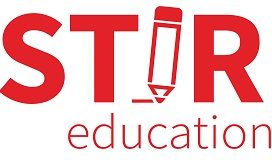 Founded: 2012
Education
Location of work: International, Africa, Asia
STiR Education
London, United Kingdom
Reigniting intrinsic motivation in education systems.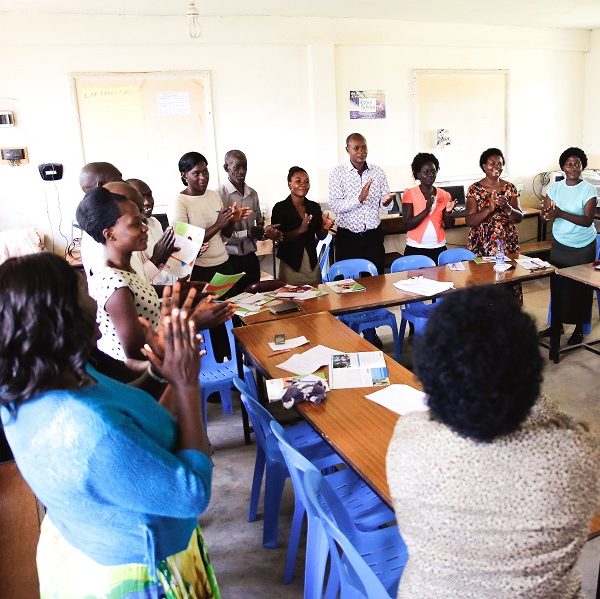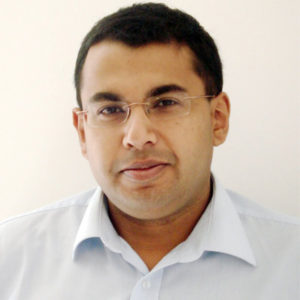 Meet Sharath Jeevan
Sharath, CEO and Founder of STiR Education, works with STiR's team and partners to set STiR's global strategy, develops major external relationships and shares STiR's learning with the wider sector. He previously served as Founding CEO of Teaching Leaders, an initiative that raised $25m in government funding to increase attainment in every disadvantaged secondary school in the country. He was formerly Head of Social Ventures at eBay UK; a Project Leader at international strategy consultants Booz & Co; and a Senior Manager at NGO Action Aid. Sharath studied at Cambridge and Oxford Universities and received an MBA with Distinction from INSEAD. In 2017 he was awarded an Honorary Doctorate from Roehampton University for contribution to the field of Education. Sharath is an Ashoka Fellow and serves on the Education Commission's Global High-Level Steering Group on workforce issues.
IMPACT
Founded in 2012 as a small pilot with 25 teachers, STiR is now in its eighth year, working with 200,000 teachers and impacting more than 6 million children across India and Uganda. They have completed 13 impact studies since their first project in 2012.
The MasterCard Foundation conducted a mid-term review of STiR's secondary program in Uganda, led by Education Development Trust (EDT), which confirmed the intended behavior change among children, teachers, and officials. Alongside STiR's internal data, this confirms that system officials and teachers at all levels are establishing the routines needed to improve learning outcomes, teachers are actively changing their practice, and children increasingly follow key routines in the classroom that stimulate their curiosity and critical thinking skills.
Another 2019 EDT study found that after two years of partnership, STiR's approach has become deeply embedded in the Delhi education system.
STiR is showing that it is possible to reignite intrinsic motivation at all levels of education systems. By 2030, it hopes to support 300 million children across the emerging world to develop the foundations of lifelong learning.