STiR Education
Model & Strategy
STiR Education is an international NGO that supports education systems to reignite intrinsic motivation in teachers and officials through teacher networks. STiR aligns and galvanizes all levels of education systems around a core goal of increasing and sustaining intrinsic motivation. They believe better-motivated teachers could make the single biggest difference to the global learning crisis.
Although the world has made great progress in improving access to education, technical 'seeds' at the heart of education reform – such as reading improvement programmes or adaptive learning software – need rich motivational 'soil' in order to grow and flourish. Many promising models have failed to grow because they were not supported by teachers and local officials – we need to invest as much time in generating the demand for these interventions as we do in perfecting them.
STiR is the only organization globally focused on making that 'soil' fertile again, by developing autonomy, mastery, and purpose within individuals, and lifelong learning across systems at large. Their approach is implemented through a model of localized teacher networks – think of these as 'micro-finance groups for teachers'. Groups of 20 to 30 teachers meet every month and are exposed to evidence-based ideas for how to improve their teaching practice. But they aren't told what to do. Instead, they decide as a group what action plans to put in place in their classrooms, commit their actions to each other, and practice this in the meetings. Between meetings, they are observed in school (by a peer or headteacher) trying out the new practice and receive useful feedback for further improvement.
These teacher networks are run, managed and monitored by local government officials (at district, block, cluster and school level) right from the outset – so no dependency is created since accountability and ownership of the programme are the responsibilities of the district. During the 5-year partnerships, STiR provides quality assurance, data, training and coaching support to a district with the aim of fully embedding the model into government systems, after which it retains only light-touch support.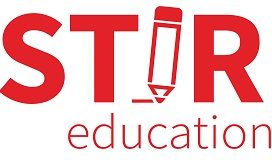 Founded: 2012
Education
Location of work: International, Africa, Asia
STiR Education
c/o Second Home
68-80 Hanbury St
London, E1 5JL
Reigniting intrinsic motivation through teacher networks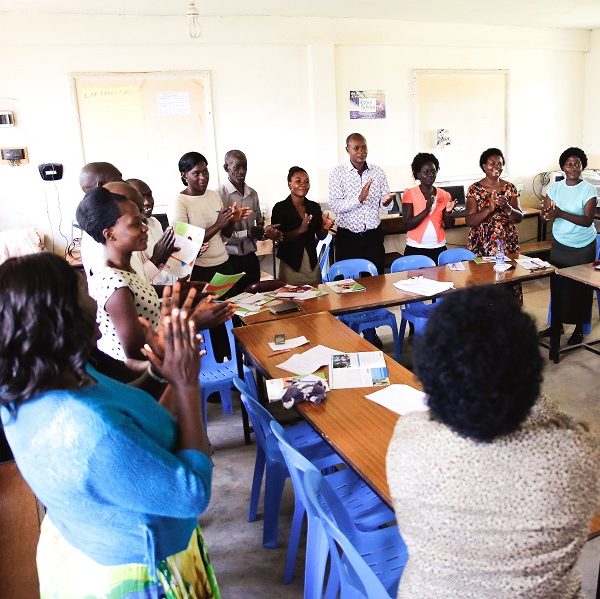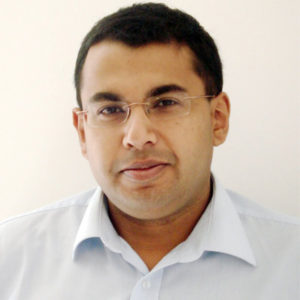 Meet Sharath Jeevan
Sharath, CEO and Founder of STiR Education, works with STiR's team and partners to set STiR's global strategy, develops major external relationships and shares STiR's learning with the wider sector. He previously served as Founding CEO of Teaching Leaders, an initiative that raised $25m in government funding to increase attainment in every disadvantaged secondary school in the country. He was formerly Head of Social Ventures at eBay UK; a Project Leader at international strategy consultants Booz & Co; and a Senior Manager at NGO Action Aid. Sharath studied at Cambridge and Oxford Universities and received an MBA with Distinction from INSEAD. In 2017 he was awarded an Honorary Doctorate from Roehampton University for contribution to the field of Education. Sharath is an Ashoka Fellow and serves on the Education Commission's Global High-Level Steering Group on workforce issues.
IMPACT
STiR has grown from an initial footprint of 25 teachers in Delhi in 2012 to currently impact more than 200,000 teachers and 6 million children through supporting four state education systems in India (Delhi, Uttar Pradesh, Karnataka, and Tamil Nadu) and the national education system in Uganda.
STiR is committed to rigorous evidence. Two years into its existence, it ran a World Bank-funded randomized control trial which demonstrated a strong 'business case' to government: every dollar into the approach gave the government $7 in additional teaching time within a year. And STiR's work across all government secondary schools in Delhi contributed to the state achieving its best ever learning results.
The full cost of the approach is only $0.50 per child per year – that's 0.2% of what the Indian government typically spends per child. This is possible because STiR has created strong government partnership contracts to ensure that all programme costs are covered by the government. Donor funding covers STiR's costs so it remains independent. Consequently, every donor dollar into STiR leverages around $30 from state governments.
STiR is changing the global debate around teachers: it's showing that teachers can fall back in love with teaching again. And that this can be done cost-effectively and sustainably within government systems. By 2030, 300 million children will have an intrinsically motivated teacher, and national governments around the world will recognize the importance of developing this critical profession.