STiR Education
Model & Strategy
STiR Education is an international NGO that supports education systems to reignite intrinsic motivation so that every child, teacher and official is motivated to learn and improve. Since 2012, it has reached more than 200,000 teachers and 6 million children across India and Uganda.
Children today face an increasingly complex world. This trend includes the pandemic, the climate crisis, increased inequality, and rapid technological changes. All children will need to learn and adapt throughout their lives, and education systems need to support them by instilling motivation for learning and improvement.
The STiR approach has three distinctive characteristics:
1) Behaviour change. STiR's work is about changing behaviors and attitudes by reigniting intrinsic motivation at all levels. It wants children to see participation and learning as an active choice and to develop a desire to keep on learning more. Teachers will reflect on how to effectively deploy teaching strategies and also show a desire to constantly improve their classroom practice. It is important that government officials recognize their own crucial role in driving improvement, so they will spend more time in schools supporting and understanding the teachers. It reinforces these behaviors across every activity and uses practical behavioral measures to understand changes.
2)Iterative improvement. Behavior change takes time. So STiR's program enables incremental improvements at every level that contribute to a system shift. It introduces peer networks for teachers and officials – monthly meetings for small groups of peers to strengthen connections, foster mutual support, and ensure sustainable improvement through learning new strategies to embed into their professional practice. It constantly innovates and tests new approaches to ensure their sustainability at scale, encourages replication of new ideas across geographies, and responds to the changing government priorities by tailoring its program to align with the needs of the system.
3) Governments and other partnerships. STiR works alongside national and state governments to ensure ownership and long-term sustainability. It initiates deep learning partnerships with the governments, with all activities delivered by existing government officials to build strong ownership. Their teams work together to co-customize and co-design content for each geography, while STiR work closely to ensure that the program aligns with their policies and priorities. This also helps keep the costs lower than $1 per child annually.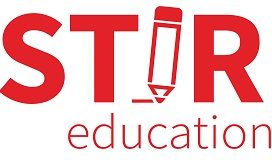 Founded: 2012
Education
Location of work: International, Africa, Asia, Europe
STiR Education
London, United Kingdom
Reigniting intrinsic motivation in education systems.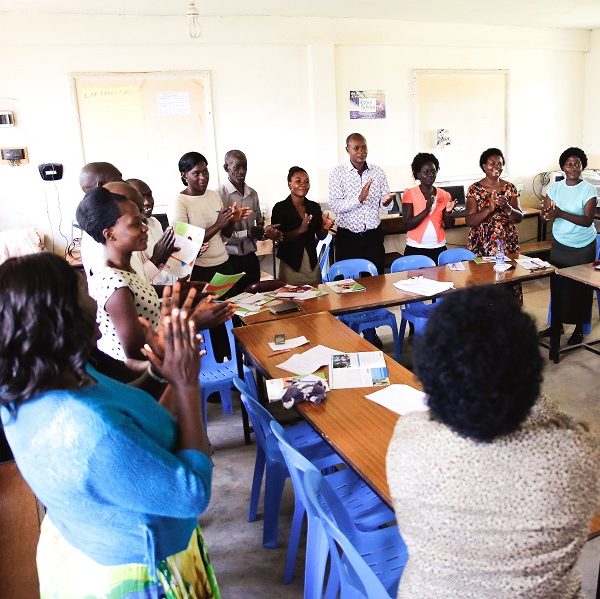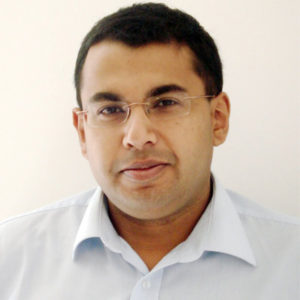 Meet Sharath Jeevan
Sharath, founder of STiR Education, previously served as Founding CEO of Teaching Leaders, an initiative that raised $25m in government funding to increase attainment in every disadvantaged secondary school in the country. He was formerly Head of Social Ventures at eBay UK; a Project Leader at international strategy consultants Booz & Co; and a Senior Manager at NGO Action Aid. Sharath studied at Cambridge and Oxford Universities and received an MBA with Distinction from INSEAD. In 2017 he was awarded an Honorary Doctorate from Roehampton University for contribution to the field of Education. Sharath is an Ashoka Fellow and serves on the Education Commission's Global High-Level Steering Group on workforce issues
IMPACT
Founded in 2012 as a small pilot with 25 teachers, STiR is now in its tenth year, working with 200,000 teachers and impacting more than 6 million children across India and Uganda.
During the pandemic, a case study was conducted alongside the International Institute for Educational Planning of UNESCO (IIEP-UNESCO) which focused on the project in Delhi. Their report found that the program has had noticeable positive effects since its initial implementation. These were seen through increased teacher collaboration, professionalism in school, and improvements in student outcomes.
In 2019, the Mastercard Foundation commissioned a similar review into STiR's work in Uganda. This found that the program was directly supporting the government's priorities for teaching and learning. It was also observed that officials showed commitment to the concept of teacher motivation.
STiR is showing that it is possible to reignite intrinsic motivation at all levels of education systems, building towards a world where teachers love teaching and children love learning. By 2025, it aspires to reach 25 million children across at least six countries (India, Uganda, Indonesia, Ethiopia, Brazil and Egypt).