Room to Read
Model & Strategy
Room to Read envisions a world in which all children can pursue a quality education, reach their full potential and contribute to their community and the world.
To achieve this goal, Room to Read focuses on two areas where they believe they can have the greatest impact: literacy and gender equality in education.  They work in collaboration with communities and local governments across Asia and Africa to develop literacy skills and a habit of reading among primary school children, and support girls to complete secondary school with the life skills they'll need to succeed in school and beyond.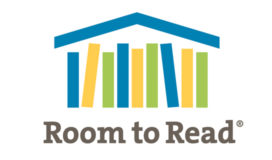 Founded: 2000
Education
Location of work: International, Africa, Asia
Room to Read
465 California Street
Suite 1000
San Francisco, CA 94104
World change starts with educated children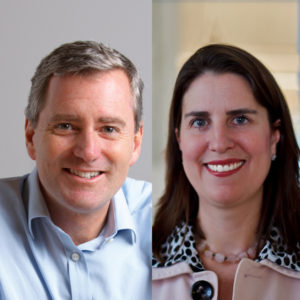 Meet John Wood, Erin Ganju
John Wood co-founded Room to Read after a distinguished career with Microsoft from 1991 to 1999. He was in charge of marketing and business development teams throughout Asia, including serving as director of business development for the Greater China region and as director of marketing for the Asia-Pacific region. John continues to bring Room to Read a vision for a scalable solution to developing global educational problems with an intense focus on results and an ability to attract a world-class group of employees, volunteers, and funders. Today, John focuses full-time on long-term strategy, capital acquisition, public speaking, and media opportunities for the organization. John also teaches at the Harvard Graduate School of Education and New York University's Stern School of Business and serves on the Advisory Board of the Clinton Global Initiative.
Erin Ganju is co-founder, former CEO, and former COO of Room to Read. From the early start-up days of Room to Read, Erin was instrumental in the design and implementation of the organization's scalable, replicable model for improving the quality of education around the world. In 2009, Erin became Chief Executive Officer of Room to Read. As CEO, Erin oversaw Room to Read's global operations across 15 countries; a technical assistance unit called Room to Read Accelerator; fundraising teams in North America, Europe, Australia and the Asia Pacific region; and a worldwide staff of more than 1,500 employees.  She was selected as a World Economic Forum Schwab Social Entrepreneur in 2014, and she was one of Fast Company's Extraordinary Women in 2012.
IMPACT
Room to Read has benefited 16.6M children across over 30,000 communities in 16 countries globally.
The Literacy Program has made a difference in over 34,000 communities. Data shows that children benefiting from the Literacy Program check out approximately 14M books annually and learn how to read with greater fluency and comprehension than they would without the presence of the program. The Girls' Education Program has supported more than 95,000 girls, and 95% either remained in or graduated from secondary school in 2017.
1 in 2 girls in low-income communities across Africa and Asia are at risk of never returning to school. Read…

https://t.co/cQi5xC67QJ

COVID-19 could signal an end to education for girls in low-income communities across Africa and Asia. Today we rel…

https://t.co/nqTVuIqmwP

RT

@Nikki_Sayres

: With 700 million children out of school due to COVID-19 having no access to the internet, we must act urgently to ensure…

With 700 million children out of school due to COVID-19 having no access to the internet, we must act urgently to e…

https://t.co/QRJyduuFDF

"...given the digital divide present in many low-income communities, this pandemic has pushed underresourced commun…

https://t.co/0VvA25N5ms

Only a few minutes until our FREE virtual event "In Class with Room to Read: Girls' Vulnerability in Times of Crisi…

https://t.co/E0gHsWFBl7

RT

@comicreliefus

: Join us tomorrow at 11:30am ET for a roundtable on supporting children in lower & middle-income countries during COVID-1…

RT

@RedNoseDayUSA

: "I have learned here how to be independent, self-sufficient, and self-reliant." Thanks to your support, we're able to…

Class is in session! Join us for this FREE event "In Class w/ Room to Read: Girls' Vulnerability in Times of Crisis…

https://t.co/EY4Gn8ZzgD