Room to Read
Model & Strategy
Room to Read transforms the lives of millions of children through education, creating a world free from illiteracy and gender inequality. Since their founding in 2000, Room to Read has benefited more than 32 million children and has worked in 21 countries around the world to help young learners unlock their full potential through education. Room to Read supports children in communities experiencing deep educational and economic inequities, where investments in education accelerate positive change for children, families, and communities.
Room to Read envisions a world in which all children can pursue a quality education that prepares them to lead fulfilled lives and make positive change — in their families, communities, and the world.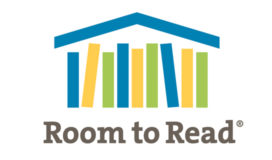 Founded: 2000
Education
Location of work: International, Africa, Asia
Room to Read
San Francisco, CA
World change starts with educated children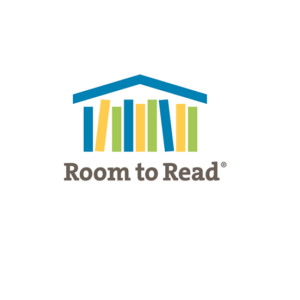 Meet Dr. Geetha Murali, John Wood, Erin Ganju
Dr. Geetha Murali is the Chief Executive Officer (CEO) of Room to Read, a leading international education organization that believes World Change Starts with Educated Children.® As CEO, Geetha has been a driving force behind the exponential scale of Room to Read's quality programs – achieving presence in 21 countries and benefiting more than 32 million children to date. Geetha is a member of the Forbes Nonprofit Council, a Social Impact Officer, and a member of the Young President's Organization (YPO) and has been recognized by WIRED as a leader who will shape the next 25 years.
John Wood is the Founder of Room to Read. At age 35, John left his position as Director of Business Development for Microsoft's Greater China region to found Room to Read. Seventeen years later, with over 46,000 libraries built, millions have been influenced by John's decision to help a headmaster in Nepal fill his school's library. John has been named by Goldman Sachs as one of the world's 100 Most Intriguing Entrepreneurs, has been a three-time speaker at the Clinton Global Initiative, and is a five-time winner of Fast Company Magazine's Social Capitalist Award. He currently serves on the advisory boards of Global Citizen Year, New Story, and Possible Health and is the Founder of U-Go.
Erin Ganju is a Co-founder, former CEO, former COO, and Emeritus Board Member of Room to Read. In 2009, Erin became Chief Executive Officer of Room to Read. Under her leadership, Room to Read was recognized with multiple prestigious awards, including the U.S. Library of Congress Literacy Award (David M. Rubenstein Prize), the UNESCO 2011 Confucius Prize for Literacy, and the Skoll Award for Social Entrepreneurship. Erin was named one of Fast Company's Extraordinary Women (2012) and is a contributor to Fortune's Most Powerful Women Insider Network Erin is currently the Managing Director at Echidna Giving Fund.
IMPACT
More than 28 million children have benefited from Room to Read's Literacy Program.
As of the end of 2021, Room to Read has published more than 4,800 original and adapted children's titles and distributed more than 34 million books in 21 countries, providing primary school students in over 49,000 schools with the resources and guidance they need to build a strong foundation in literacy.
Literacy Cloud, Room to Read's online digital library, hosts more than 2,100 children's book titles in 32 languages, providing children and teachers access to a rich diversity of books, read-aloud videos and instructional resources.
As of December 2021, more than 13,300 girls enrolled in Room to Read's Girls' Education Program have graduated from secondary school.
Each year, more than 95% of program participants who remain enrolled advance to the next grade. Among those who graduate, over 70% go on to tertiary education or employment.
Room to Read's Girls' Education Program has supported over 3.2 million girls to date, changing gender paradigms in communities and strengthening support for girls' education that will carry forward for generations.