Rocket Learning
Model & Strategy
Rocket Learning is one of India's leading non-profits that catalyzes early childhood education (ECE) and community engagement. They link the government school and daycare (Anganwadi) systems with parents, using technology, media, and social influence techniques.
Quality ECE ensures school readiness, increases school completion and earnings and frees women to enter formal employment. However, 35 million low-income children in India can't access quality ECE – 43% of low-income children can't recognize alphabets, and 35% numbers 1-9 in Grade 1. Children become inherently less capable as this lack of stimulation and building of neuronal connections becomes difficult to change through later interventions.
Rocket Learning builds vibrant digital communities of parents and teachers to support early childhood education for underprivileged children. They partner with governments to deliver age-appropriate, play-based learning content to teachers and parents of pre-schoolers via Whatsapp groups. This group model creates social motivation and peer effects to incentivize teachers and parents to conduct these activities with children and share responses back with the group. Rocket Learning's technology complements this with real-time behavioral nudges and rewards such as personalized report cards and medals sent at scale through automation.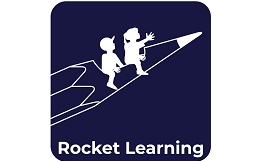 Founded: 2020
Education
Location of work: International, Asia
Rocket Learning
Delhi, India
Building an equal foundation, early.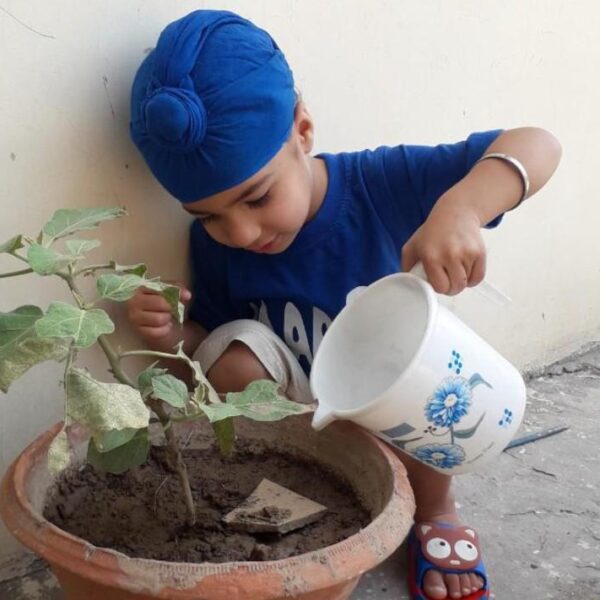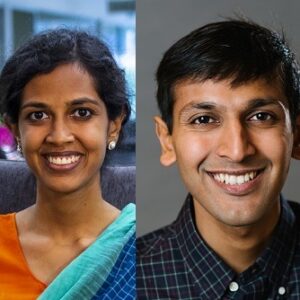 Meet Namya Mahajan & Azeez Gupta
Namya built her impact philosophy when leading SEWA's (India's largest community organization) cooperative federation in Gujarat, including their childcare cooperatives and advocacy work in childcare. She is a graduate of Harvard College and Harvard Business School. "In India, poverty is just so pervasive. You have to make a decision early in life on whether to wholly ignore it or wholly engage with it; there is no middle way. So I knew from an early age that I ultimately wanted to work on social impact". Namya strongly believes that communities, when given agency, can come together as a powerful force for social good.
An alum of IIT Delhi and Harvard Business School, Azeez was at McKinsey before a stint in the senior leadership at Pratham, one of India's largest educational organizations. Azeez comes from a family of civil servants, and his dinner table conversations from childhood revolved around social problems, but even more about India's potential. He believes in education as the most effective route to empowerment, and in the power of partnership between governments, civil societies, the private sector, and people.
Impact
Rocket Learning impacts 800,000+ children in 50,000 classrooms, and the average child in a Rocket Learning cohort attains skills at the top 30 percent of a non-Rocket Learning class. They partner with India's Ministry of Education, Ministry of Women and Child Development, five states (Maharashtra, Uttar Pradesh, Delhi, Haryana, and Chandigarh), and MIT-JPAL to create, measure, and scale impact.
Learning outcome assessments show statistically significant improvement in learning outcomes for Rocket Learning students – an average child in their cohort is at the top third of a control group and scores higher than 15% points. User engagement is 5-10x of a similar control group, and 30-40% of users continue responding with learning content even post 6-12 months of the program.
Parents in Rocket Learning's program spent 2x on learning activities with their children (4 days vs 2 days per week) and are 2x more likely to continue engaging when schools re-open. These results are best in class amid ed-tech solutions, especially at cost of 50c/user/year.