Power of Two
Model & Strategy
Using an evidence-based parent-coaching program, Power of Two promotes healthy brain development in infants, which in turn dramatically increases their chances for life-long academic success, physical health, and social and emotional well-being. With this powerful program, our coaches work with parents to break the cycle of poverty that is passed on from one generation in too many families.  Power of Two provides Attachment and Bio-behavioral Catch-Up (ABC), a rigorously researched and proven home visiting program for infants (6 months- 2 years old) and their parent or other primary caregiver. Through positive, in-the-moment commenting, the coach helps the primary caregiver respond sensitively to the child, improving the infant's attachment relationship to him or her.
Founded on this pioneering research, Power of Two will scale ABC in New York City's most underserved communities. In the fall of 2015, Power of Two launched its program in Brownsville, Brooklyn. Power of Two's goal is to scale the program in NYC's seven poorest neighborhoods in the first ten years, creating a critical foundation for success for New York City's poorest infants—and in turn making New York City a model for the rest of the nation.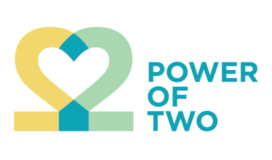 Founded: 2015
Health
Location of work: Domestic, Northeast
Power of Two
400 Rockaway Avenue
Suite 2
Brooklyn, NY 11212
Simple support. Powerful change.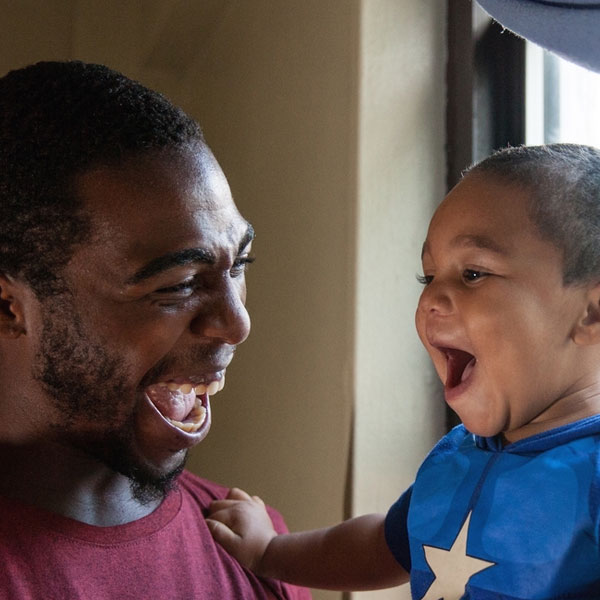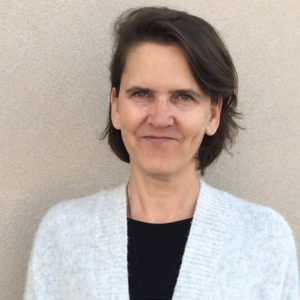 Meet Anne Heller
Over the last twenty years, Anne has held multiple leadership positions within NYC government. She oversaw New York City's homeless shelter system for families, led the creation of the City's Disaster Assistance Center after 9/11, and spearheaded a nationally-recognized public health insurance enrollment program. Power of Two is her second non-profit entrepreneurial venture. Her first was the successful launch of a New York City-based health insurance exchange for small businesses, called HealthPass.
IMPACT
In its first three years, Power of Two served 1,600 families in New York City. Children who complete the program are showing significant improvements in stress hormone regulation.
66% of children with elevated risk for deficits or delays in social-emotional well-being at baseline, were no longer at risk after ABC.
71% of families showed significantly improved interactions between the parent and child. The average increase in caregiver responsiveness or sensitivity was a full point on a five-point scale—a large effect size.
Attachment and Biobehavioral Catch-Up program fact of the day: Infants receiving ABC have normalized stress hormone…

https://t.co/mF8ZIJebeE

Attachment and Biobehavioral Catch-Up program fact of the day: With ABC, pre-school age children showed higher leve…

https://t.co/ZYIYeRKRTW

RT

@SWTabz

: Tomorrow is the day!!SHARE, SHARE!! If you know anyone in the

#FarRockaway

area please let them know to come to B59 street to l…

Attachment and Biobehavioral Catch-Up program fact of the day: Infants who receive ABC are 50% more likely than the…

https://t.co/yOtI0VGLcN

Last night we celebrated the many contributions of our departing Board Member, Carter Stewart. Thank you for your s…

https://t.co/Gl2U1CKLvU

This recent feature on News 12 Brooklyn/Bronx beautifully captures how families benefit from their partnership with…

https://t.co/20TXqACgvM

Join Baby2Baby, Little Essentials, TOMS, and Power of Two at the Riverdale Avenue Community School on Saturday, Jun…

https://t.co/QBwOXi1OoD

Junot's article is raw. A reminder that there's light in all of us, even in the darkest of times. It's an incredibl…

https://t.co/sFwEygUdd9

Some highlights from our Power of 2 parents. ABC gives children a foundation for success in school and life by fost…

https://t.co/t7iFJgCY93

How do you choose which gifts are right for your child? This article by Zero to Three offers some ideas for choosin…

https://t.co/tuopRpAnIa

Thanks to the families who have signed up for our innovative research study, we have collected over 2000 spit sampl…

https://t.co/BmTti7AQDC

Attachment to pets has an important role in children's social, emotional, and cognitive development, mental health,…

https://t.co/LnIJYBP3Fu

RT

@LegalAidNYC

: "By unanimous votes on March 7, the

@NYCCouncil

approved 3 measures aimed at strengthening shelter options for homeless yo…

Please join Power of Two for our "Power Tots" playgroup! See flyer for more information!