Partners for Justice
Model & Strategy
Partners for Justice (PFJ) is a unique initiative designed to break the cycle of poverty and criminal justice involvement in America. PFJ combines public service with mass decarceration: they recruit, train, and place brilliant college grads in public defender offices as client advocates, where they spend two years working one-on-one with clients to improve outcomes and stabilize lives. Young people are eager for meaningful public service work and PFJ has quickly become one of the most competitive fellowship programs in the nation. PFJ Advocates help people find stable housing, find jobs, get back in school, gain access to benefits and treatment programs, and get access to expert counsel when they need it. Perhaps most importantly, PFJ Advocates share the most compelling aspects of client cases with the court, improving chances of finding a way out of court without stepping into jail. With a smart, motivated, tenacious Advocate by their side, clients gain the kind of support and stability that can make the difference between a jail sentence and success in the community.
PFJ is new, growing fast, and transforming the way people access the justice system. In 2018, pilot programs launched in two jurisdictions: Alameda County, California and New Castle County, Delaware. Since then, PFJ has expanded to Harris County, TX and plans to add two additional jurisdictions in 2020.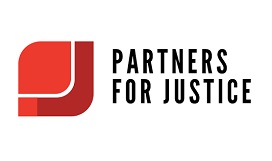 Founded: 2016
Social Justice
Location of work: Domestic, West Coast, Southeast
Partners for Justice
New York, NY
Disrupting the cycle of poverty and incarceration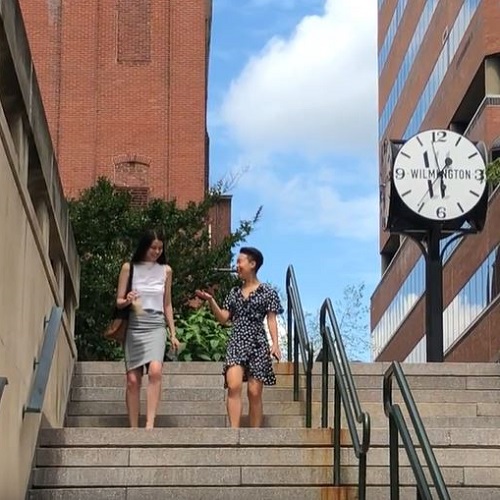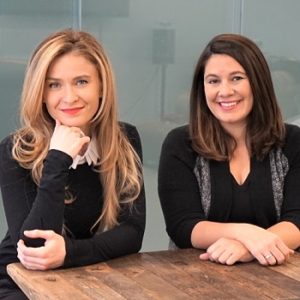 Meet Emily Galvin & Rebecca Solow
Emily Galvin and Rebecca Solow grew up together in Iowa City, Iowa, where they met in elementary school and became fast friends. Decades later, Emily had become a public defender in the Bronx and Rebecca had built a successful career in management consulting, supporting mission-driven organizations with their strategies and impact.
During her time as a public defender, Emily handled thousands of cases for clients struggling with poverty and criminal justice involvement. She realized that often the issue most damaging to her client's life or stability was something known in the legal world as a "collateral consequence": a penalty outside the legal system that is often massively amplified for people experiencing poverty. For example, this could include losing a job because of a weekend spent in jail with no way to contact the boss or getting kicked out of housing or school because of an arrest. Not only can these consequences destroy lives, but more than 7 million people each year are at risk of these lasting consequences from criminal legal system contact. Arrests don't just increase the chance someone will go to jail, they permanently decrease the chance that person will be able to succeed in their community.
Despite this, public defenders often lack the bandwidth, resources, and mandate to help clients prevent and resolve collateral consequences. Emily and Rebecca saw an opportunity to break the cycle of poverty and criminal legal system involvement by augmenting the capacity of public defenders to fight collateral consequences and connect clients with desperately needed services and support.
IMPACT
PFJ advocates received over 1,500 client referrals from attorneys in Alameda County CA and New Castle County DE in the last year.
Advocates successfully provided services to ~60% of those clients, with housing, employment, and health-related needs being the most common:
-268 clients were connected with emergency or long-term housing services,
-124 clients were enrolled in substance abuse treatment and 137 clients connected with mental health support,
-189 clients were enrolled in food stamps, disability, health insurance, or veterans' benefits, and
-146 clients were connected with employment training or job placement services.
For their felony mitigation clients, nearly 80% received reduced charges, diversions or dismissals (compared to benchmarks of 23-36%) and only 45% of felony convictions resulted in a custodial sentence (vs. a 64% benchmark).
PFJ mitigation work saved 281 months in jail across a sample of 68 cases, compared to the prosecutor's initial offer — translating to about $1.5 million in avoided cost vs. if those clients had been incarcerated