Partners for Justice
Model & Strategy
Partners for Justice's (PFJ) mission is to increase access to justice and disrupt the cycle of poverty and criminal justice system involvement in the United States by integrating holistic services into public defenders' work with low-income clients.
Using a fellowship model, the organization trains recent college graduates to work within public defender offices as Advocates. After intensive training in how the court system and public defender offices operate, Advocates are embedded in their host offices for two years, working alongside attorneys as part of clients' case teams.
Outside of direct legal representation, the Advocates are able to coordinate many of the critical services and care needed to support clients including housing, employment, addiction treatment, mental health counseling, and property retrieval.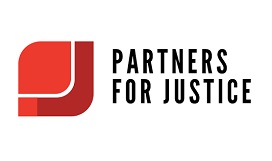 Founded: 2016
Social Justice
Location of work: Domestic, West Coast, Southeast
Partners for Justice
New York, NY
Disrupting the cycle of poverty and incarceration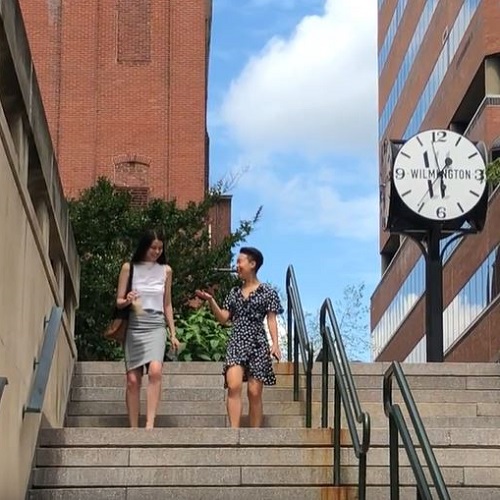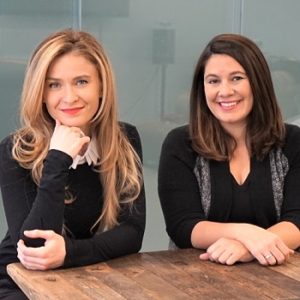 Meet Emily Galvin-Almanza & Rebecca Solow
Emily Galvin-Almanza and Rebecca Solow grew up together in Iowa City, Iowa, where they met in elementary school and became fast friends. Decades later, Emily had become a public defender in the Bronx and Rebecca had built a successful career in management consulting, supporting mission-driven organizations with their strategies and impact.
Emily Galvin-Almanza, a former public defender, earned the Deborah Rhode Prize for her work in public interest law while at Stanford Law School and was praised as one of the top lawyers under 40 by the American Bar Association. In the last year, Emily has spoken and written as an expert in criminal legal reform for outlets across the country.
Rebecca Solow was previously a principal at the Boston Consulting Group, where she advised leaders at nonprofit organizations, foundations, and governments on transformational change initiatives. While receiving her MBA, Rebecca was selected as one of NYU's Catherine B. Reynolds Fellows in Social Entrepreneurship.
IMPACT
After piloting the program in California and Delaware in 2018, Partners for Justice received interest from defenders across the country and has grown from two sites to five in the last year, now including jurisdictions in Texas and Louisiana.
Partners for Justice Advocates served more than 1,300 clients over the course of 2019. Over the same time period, Advocates helped nearly 350 clients access mental health and substance use treatment programs, connected over 300 clients with housing services, and enrolled 215 clients in public benefits.
Advocates also provided mitigating information in over 350 criminal case dispositions in 2019.
An analysis of outcomes in cases with Partners for Justice mitigation support revealed that clients with felony charges were twice as likely to have charges downgraded and 30% less likely to be incarcerated. Among PFJ mitigation clients, time in jail was reduced by 70% compared to the prosecutor's initial offer.
Promoting diversity among Advocates is a priority and Partners for Justice remains committed to creating opportunities for graduates from disadvantaged backgrounds. Among the group of Advocates most recently selected, 60% identify as BIPOC, 40% are from low-income backgrounds, and 25% have been personally impacted by the criminal legal system.