OpenEmbassy
Model & Strategy
The Netherlands is one of the most abundant societies in the world, and yet migrants and refugees struggle to fulfill their true potential. Only 50% are employed, often in low-paid, part-time jobs far below their capabilities, and another 50% are dependent on welfare. OpenEmbassy works in cities where 25% of welfare recipients are people with a refugee background.
OpenEmbassy designs and implements an integration model based on the needs and knowledge of newcomers. They support newcomers' daily needs through data-driven and community-informed integration tools such as a digital helpdesk, a school buddy system, and 'livelihood action teams' that address employment challenges. Informed by evidence-driven models, OpenEmbassy extracts data out of all their programs and tools to drive new, effective and inclusive policies.
OpenEmbassy's feedback loops help local governments learn from the experiences and knowledge of newcomers. Through direct support to newcomers, OpenEmbassy informs governments at the city, regional and national levels what changes are needed for more effective approaches toward integration. They create access to the abundance of services the Netherlands has to offer, including jobs, health care, housing, social networks, governmental services, and other basic needs. 60% of their work is contracted with public actors, like governments, that demonstrate acknowledgment of the problem and a willingness to pay to change it.
In the next 5 years, OpenEmbassy aims for their integration model to be used by all Dutch cities. Each Dutch city should have their own locally-installed feedback loop, ensuring that all policies and services are informed by the experiences, needs and knowledge of newcomers. OpenEmbassy will also expand their reach to other European cities with comparable welfare states, allowing the European abundance to actually serve newcomers and newcomers to achieve their full potential.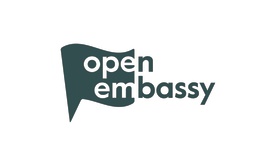 Founded: 2016
Location of work: International, Europe
OpenEmbassy
Netherlands, Europe
Supporting a swift, seamless and dignified process of integration.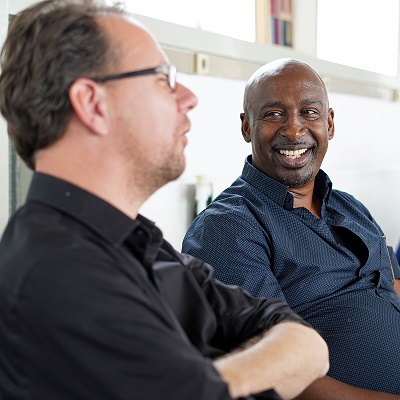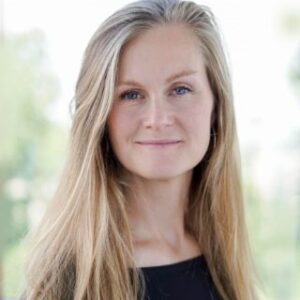 Meet Renée Frissen
Renée developed the idea for OpenEmbassy while volunteering at an emergency shelter for asylum seekers in Amsterdam. Being trained as an action researcher, Renée identified the opportunity not just to build tools for integration but also an evidence-based method to change the system of integration. Renée graduated cum laude in Cultural Analysis at the University of Amsterdam and has worked in the social domain for over 13 years. She founded multiple social initiatives and is a public speaker and writer.
Impact
OpenEmbassy holds contracts that cover 63 local governments (18% of all cities in the Netherlands) and 79 civil society actors.
They reach over 25,000 newcomers through services, including 1,000 children in the school buddy program.
RT

@PharosKennis

: "Blijf als organisatie open staan voor de adviezen van sleutelpersonen, zodat je écht kunt meebewegen. Soms betekent dat…

RT

@SgoosenU

: Mooie perspectieven op het indrukwekkende werk van

#sleutelpersonen

: verbinden, adviseren, voorlichten & helpen! Maaksessie v…

RT

@GelderlandAcad

: Hoe ga jij om met verandering binnen lokale democratie? Laat je 6 februari inspireren door

@gem_nunspeet

, @gem_Oldebroe…

🚀 Kom bij ons werken! Per direct zoeken we een community builder voor ons team 👇🏾👇🏽👇🏼 Delen: graag! 🙏🏼

RT

@_Multitude_

: De Nieuwe Verbinders is het project voor jongeren uit Amsterdam, Utrecht en Rotterdam die samen maatschappelijke impact wi…

Maaksessie vrouwelijke nieuwkomers: fantastische vrouwen met wie we een actie-agenda opstellen voor 2019-2020.

RT

@Brainwashonline

: We hebben in Nederland een systeem opgetuigd om mensen te laten

#inburgeren

, waarmee we talent, geluk, tijd en geld ve…